Are you planning for a family trip? There are various types of adventure which you can enjoy with your family. There are people who love to sit down with their family and have lunch, dinner, or a happy meal and have a jolly time together. There are others who love to travel seasonally. Come winter and you would see a sea of people in various tourist spots, having a good time with their family members.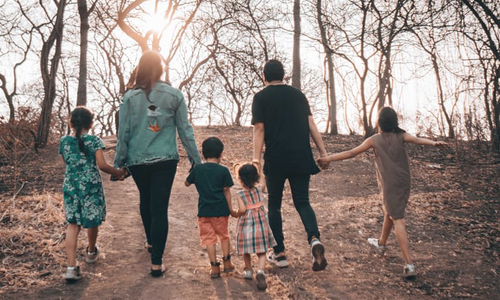 There are various literatures such as The Hobbit, which gives us a common source of adventure examples which can be fairly used with our five to eight year olds. Recently, I travelled with my family to one of the most beautiful hiking waterfalls in the region of Babia, a beautiful mountainous valley. It is located in the northwest of Spain, where my son accidentally slipped in the snow and a pile of mud.
Getting the children out of the house, let alone an adventurous trip is an arduous process. You have to plan each and everything out and during the process, you can find yourself in a situation where everyone's shoes are in the water, water bottles need to be filled, and your youngest one needs to go to the loo.
I and my wife have an adventure backpack where we keep everything handy. We use it whenever we require it. We also have some extra incentive for the kids such as snacks, which get the kids going.
The Adventure Backpack
There are plenty of ways to get your kids going on adventures with you and never feel like you have to tend to them all the time. Here are some of the ways you can help yourself and your partner pack a backpack:
Hand Warmers
Carrying a two year old with you on adventure requires various safety measures which should be taken in order to avoid any mishaps. While snow hiking or hiking during a chilly weather, always make sure to take an extra set of hand warmers in case your little one feels cold. You can use it for shorter period of time and keep checking if their temperature is on a rise. There are various multifunctional gloves as well which are quite useful.
Headlamps
For situations where you might go out with your kids during the night for exploration, it is best to carry extra headlamps with you so that you can help spot your children and help them explore better at the same time. These headlamps work very well. They are bright lights and are simple to use. Even if your kid has to go to the loo in the middle of the night, you can light the headlamps and tend to your kid.
Hammock
Travelling with your little ones? Make sure to make pit stops as your kids would not have the same amount of strength and agility to climb treacherous hills or trails. I have been using one for the past few months and it works perfectly. It also has a bug net which keeps the mosquitoes and other insects away.
Books
A friendly companion, books are always a good idea to keep with you as night-time approaches. You do not need a lullaby. Instead, go for a quick nap time read and make your kids fall asleep easily. You can also add an adventure notebook where you can initiate fun projects with your kids. If they are into arts and crafts, they would love this idea.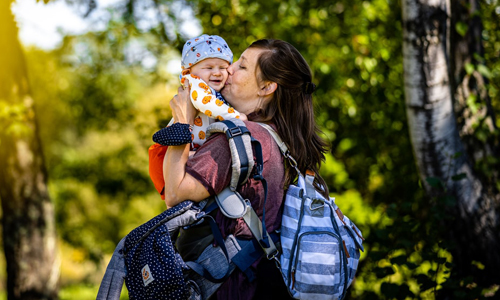 Travelling with Your Kids?
Make sure to carry your water bottles, rubbish bag as well as extra toilet paper just in case you require it. The hiking poles are also important to carry with you at all times. It is important to travel safely and keep yourself prepared at all times for an emergency. Have fun hiking safely with your little ones.