If you cannot let a single day go off without working out, whether indoors or outdoors, you must know the importance of getting right kind of essentials that can help you get even more effective results. Since it is about the outdoor workout, nothing can match the level of freshness and activeness these sessions provide. The cool breeze, warm sunlight, and the peaceful environment are just perfect to start the day.
Coming back to the point, while you go out for your workout and exercise, make sure you're having the vital outdoor workout essentials for a fun and safe session. Check out the list of those essentials and get started for the next intense workout.
Yoga Mat
Having a yoga mat is the answer to many various exercises. Get a yoga mat that won't cost much and is a great essential if you love going out for relaxing yoga sessions, want to stretch your body before running,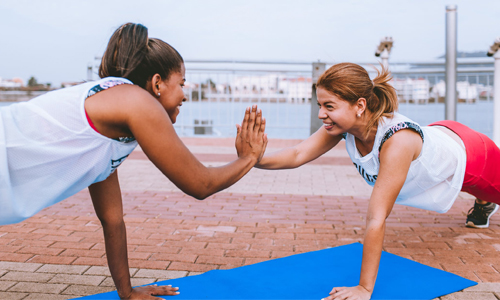 or wants to involve in HIIT body weight workout. Having a simple yoga mat can help you work out on the grass with great stability and comfort. Also, you can easily roll or fold the yoga mat, it is easy to carry as well.
Sunscreen
Protecting the skin from harmful sun rays is very important, especially while exercising during summers. Remember that the common kids of sunscreen won't be much effective or unable to handle the sweat, therefore you need to do the research very well. You must be glad to know that there are sunscreens made specifically for the athletes and maximum of them are even able to freshen up your beautiful skin. For many, getting as sunscreen might look like a small detail, but little did they know sunburns can slow down their pace.
Right Clothing
If you're the one who loves outdoor workout sessions without caring much about the weather outside, ensure you have quality puffer jackets.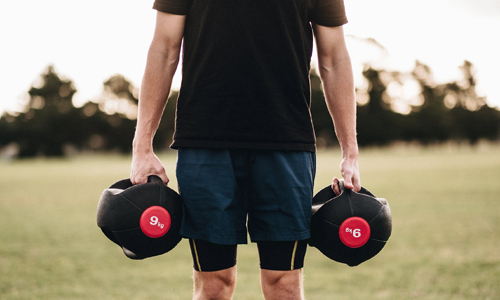 These jackets help in keeping your body cosy and comfortable, no matter what kind of condition it is, thus helps in making your training sessions much more successful. So, this was another important aspect that you should have the right kind of clothes for the respective weather.
Comfortable and High-Grade Shoes
Not just the right kind of clothing, but a pair of sturdy and quality shoes are also very important. If not possible, you can, of course, use your regular sneakers or get the most affordable ones, but it will never offer you the best results. It is a no brainer that you will also injure or hurt your foot while running or working out. So, always look for a good pair of running shoes that are not just comfortable, but also safer enough to let your feet feel less pressure. Also, such shoes make these workout sessions fun.
Headphones
Music is undoubtedly one of the prime parts of any successful or great workout, but there lies a problem. You cannot just use your regular earphones, or wireless headphones, especially if your workout includes lots of movement or running. You need to get a special kind of headphones that won't make the sessions challenging. There are ample of options available on the market, so choose the best ones. Also, you can look for those with the noise-cancelling feature.
A Reusable Water Bottle
Well, technically, there's hardly any need to explain this benefit, still, make sure you're carrying your water bottle along to stay hydrated. This is really essential, no matter you're working indoors or outdoors. Get a water bottle that is reusable and environmentally-friendly. Also, your bottle should have nice insulation to have a refreshing sip of your beverage, juice, or water every time.
You see, some important and easy-to-carry workout essentials and you can have the best sessions to give a kickass start to your day. Exercising outdoors can be fun and full of energy. Just the right essentials and you're ready to gain the best results.