Hiking is an outdoor adventure that every nature lover and wildlife enthusiast loves. However, hiking is not limited to nature lovers as people from different walks of life are also actively pursuing this activity. Now, if you are a beginner and planning your first hiking adventure then you must know the hiking safety hacks that can help you on your trail. Follow the hacks in the upcoming sections to have a safe and enjoyable hiking trip.
Research and Plan Your Trail
Research the trail and the place you want to explore as it will help you prepare for any adverse situation that may arise during your trip. For example, if you want to explore a mountainous region in your hiking trail then having information about the local weather, emergency contacts and map of local ways will be very helpful to ensure a safe journey. You should research the trail for the kind of terrain and the wildlife you may encounter on the way. You can make a day by day schedule of how many kilometres you want to walk per day and where will you take breaks during the day. Pack some additional supply of food/water and keep a portable water filter with yourself for use in an emergency. Tell your family and friends about your trail so that they know where to look for you.
Try to Walk with the Group
A simple trick to ensure safety during a trip is to walk with the group. When you are in a group there will be more people to help you in any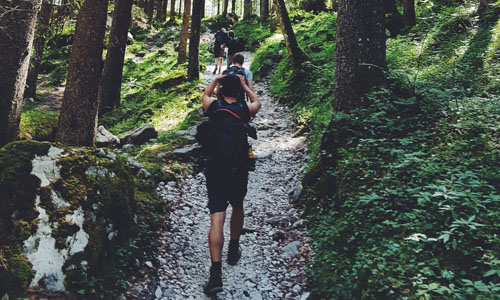 situations and in case you encounter any wildlife along the way, you will have the backup to counter it. Try going on some small hike trip with the group before you head out for the big adventure as this small trip will strengthen the group dynamics. You can also work out the strength and weakness of your group members and then plan your trip accordingly to ensure a comfortable trip for the group.
Learn About the Local Weather
Always keep your group members well informed about the local weather and the possible changes that may happen. Check the weather forecast a day before the hike and on the morning of the hike to make s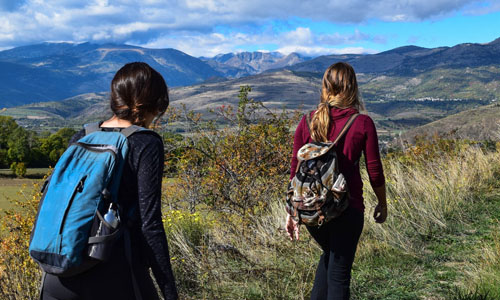 ure that the conditions are safe to go out. You can visit multiple websites and weather channels to get a clear understanding of the local weather. You can also call the local weather forecasting authorities to know about the weather and what to changes to expect during your hike trip.
Pack All the Safety Essentials
Pack all the key safety essentials so that if in case an emergency arises you are prepared to take care of yourself till the help arrives. The following safety items should be in every hiker's backpack: detailed maps of the area, first aid kit, whistle, survival bag, mosquito sprays, emergency shelter, compass, sunscreen, water filters or tablets, torch, and lightweight stove for cooking. These items will prove to be helpful when you and your group is waiting for help to arrive in case you are stuck in bad weather or get stranded on a wrong path.
This was our list of the ultimate hiking safety hacks you should know before you head out on your first hiking adventure. You can also take opinions of any experienced hiker to get more information about hiking safety. If you know more safety hacks that will prove helpful, then don't forget to share them.