Close your eyes. Now picture yourself in a place where you can hear the rustling of the leaves. You can listen to the birds chirping, the movement of insects and sparrows on the grass, and the echoes of dogs barking. Imagine you are surrounded by sounds of nature softly whispering in your ears a song of tranquility. Meditating outdoors is nothing but embracing such peace.
Types of Outdoor Mediation
Outdoor meditation does not follow strict rules. There is a lot of potential in working it your way as long as it helps you find peace. But, there are two commonly followed paths on this journey of attaining inner peace.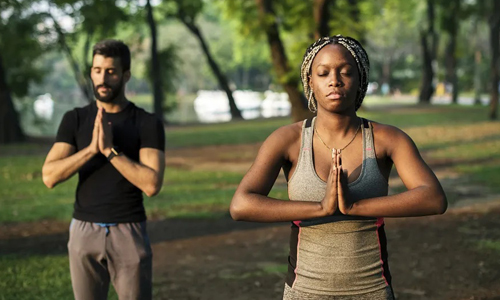 Sound Meditation
Sound meditation is simply closing your eyes and focusing on the sounds surrounding you. Whether it's the wind speaking to you, the birds, the animals, or vehicles moving in a distance. Sound meditation involves breathing deeply through your nose and exhaling through the mouth while focusing on the sounds present in the vicinity. As you do so, count your breaths and shift your focus on what you can hear. Identify and name these sounds. Repeat the names and let yourself acknowledge the present.
Walking Meditation
Walking is a form of active meditation and if you are already in the habit of walking, this can be the easiest exercise for you. Choose an area that is surrounded by nature. For the exercise, feel your feet standing on the ground. Focus on the movement of your arms, legs, and hips. Pay attention to how your body moves and how your body shifts weight from one foot to another. Focus on the surrounding sounds and scents.
Why Meditate Outdoors?
So, how is outdoor meditation better than regular meditation? Check out these 4 benefits.
To Strengthen the Mind-Body Connection
When you are outdoors, you are more aware of the senses and your mind is more awake. These senses spread and enhance your body and mind which helps you relax. Whether you are seated, moving, dancing, or walking, you can appreciate the present moment and be more physically aware.
To Relieve Stress and Depression
Meditation has been considered to be an effective measure in treating symptoms of several mental disorders. Meditation is a healing form that helps in addressing the negative emotions and in accepting what's disturbing. This eventually helps in coping with your issues better.
To Lower Blood Pressure
Meditation done outdoors can also have several health benefits. It has been proven that meditation can have a positive effect by enhancing the mood and the sense of energy. This impacts the body by lowering blood pressure and improving the cardiovascular health of a person. You can also try outdoor meditation with other activities such as qigong, yoga, and tai chi. The combination of these exercises helps the body relax. It also adds relief to stress-related hormones like adrenaline and cortisol.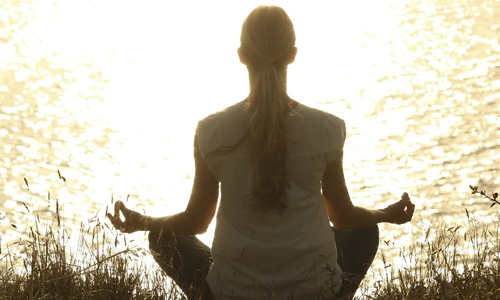 To Improve Levels of Concentration
Losing concentration is one of the foremost reasons why our work suffers. When we fail to maintain clarity and focus, it shows in our daily activities. Outdoor meditation is the perfect answer to such problems. The rejuvenating experience of outdoor meditation improves cognitive functioning and allows us to perfect our activities.