Hiking has been gathering a great amount of attention in the past few years and is becoming a trend on social media. Many novice hikers follow or see some posts by an influencer and they immediately want to try out the trail these professionals are hiking on. It is not always bad, but one should remember their own limitations and their capacity.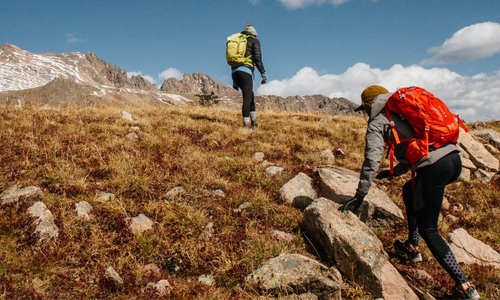 Make Hiking 'Your' Mini Adventure
Hiking is a great sport and a great way to burn those extra calories. You get to enjoy being in the arms of nature. You are your own master while you are hiking on a trail, you can rest whenever you want and start again when you feel like. However, many people forget that these Instagram influencers have years of experience in hiking, well more than yours at least. So, it is best to not try and copy them. It is always great to develop a style of your own, be it any outdoor activity or a professional one.
Scrap Your Lists
Most hikers and outdoorsy people tend to keep a list of the trails they wish to explore and even stick to it. However, I believe, the best thing that a hiker should do is go off track every once in a while. Just throw out that list and follow your heart. Explore new places, make a weekend trip out of it. Go ahead and experience being in the arms of nature in the spur of the moment and I am sure you are going to love it. It makes me think about Robert Frost's poem, "The Road not Taken" and it really feels like it when you head out into the nature and really explore.
Taking a Detour Can Be Fun
When you go on a trail that is very popular among the hikers, there are always some disappointments or regrets that you come back with but when you are charting your own course, you might find more beauty and less garbage on your hike. So, my advice to you is take a detour from the designated route and just take in the panoramic beauty of nature. It might end up becoming your go-to track. However, don't forget to inform the group you are going with or contact someone beforehand to tell them about your detour, in case of any uncertainty.
Go old School
Forget your phone's GPS tracking system and your fancy tech stuff and just head out into the wild like the good old days. Just a map and a compass are enough to find your way through. You obviously need to take your phone with you but don't drain all the charging just to track your way. Use it instead to contact your family members or group mates to inform them of your whereabouts.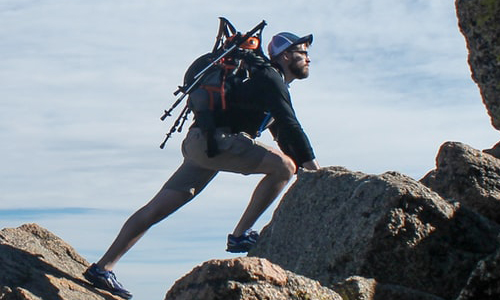 All of these pointers and tips aside, just get out there and have fun. Nature is a great place and a great teacher where you can learn and grow as a person in an organic surrounding. Don't just go after what the social media influencers think is right or don't just believe the opinion of your friends about a certain trail. Everyone has a different experience, yours might be way better than them.