With the increasing number of people indulging in outdoor activities like hiking, trekking, and walking, they have become the best way to know about any country. Walking or hiking allows you to explore those hidden or unexplored gems, meet new people, and appreciate the scenic beauty and peaceful environment far away from the city chaos.
Talking about UK, you'll be glad to learn about some gorgeous landscapes that can be a treat to your eyes. And when these places are explored through walking or hiking, the excitement is doubled after knowing about them so closely. Also, it will take care of your health by keeping you fit, while the clean and pure air will make your mind fresh and benefit your mental health.
We've put a list together of the places that can be the perfect choice for all, so, without a doubt they had to be mentioned in this blog as well.
Wainwright's Coast to Coast Path
We are going to begin with the beautiful and eye-catching Whitehaven Colourful Coastal Walk that starts at the famous 17-century harbour and take you to the Wainwright's Coast to Coast Path. The place allows you to visit some remote beaches to let you spend quality time with your loved ones. You will also get a chance to make it to the Fleskwick Bay, Saltom Pit, and the Haig Colliery Mining Museum to explore the real beauty of the place and learn its history in a fun way. The best time to come here is during the spring season where you can also capture the cliff tops of wildflowers. The walk is about 11 km and should be considered by those who are ready to walk on a tough path.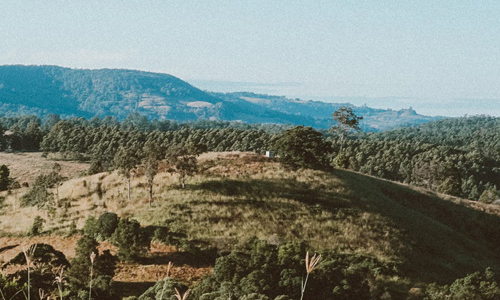 Hadrian's Wall
Probably one of the most beautiful hikes, which is the perfect blend of English history and mind-blowing natural vistas. The walk is around 135km and is moderately difficult, and will take you from the breathtaking Wallsend to Bowness-on-Solway following the Hadrian Wall's line. You can involve in many things and see some stunning views while walking along the trail. Be it the remains of the prehistoric Roman forts or the famous museums to learn the history of the place, Hadrian's Wall never fails to impress you.
Wye Valley
Following the stunning river Wye and across Wales and England, Wye Valley has to be added on the list. This wonderfully marked footpath is around 225 km long walk can be completed if you divide the entire path into various sections. But if you're not able to do so, just follow this amazing path that begins at Chepstow Castle and ends at the remains of Tintern Abbey. This mind-blowing route is about 10 km that will take you through the woodland, steep climbing and some fantastic views along the river.
Pennine Way
Explore some of the most pleasing and scenic views in England and make it to this 420-km long trail known as the Pennie Way. This beautiful English countryside is one of the places you can visit and brag about in front of your friends saying you've traversed the country the best way. It starts with Eldale and then let you walk quietly to the Scottish border to make it up to Kirk Yetholm.
Once there, you're going to explore the delightful beauty of the Peak District and have an unforgettable experience at the Yorkshire Dales.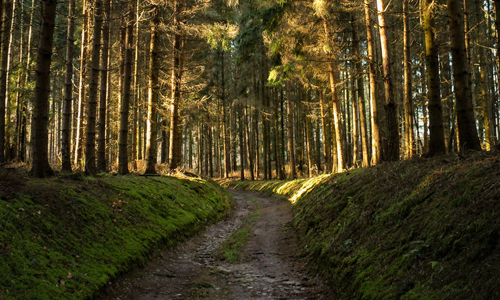 So, here you are with some of the most amazing walks you need to try in UK. Apart from just walking through these artistic and worth-appreciating walks, you're going to live an experience you've never had before.
Just put on your hiking boots and get ready to explore these beauties.