As me and my friends planned to meet at a campsite in the north-west region of Scotland, something struck me. As I reached the shore campsite at Achmelvich, old memories came rushing over me like the waves of the sea, of spending time at Lochniver , just a few miles down the road and the Clashnessie beach along the B969 route where I had spent a couple of weeks and Clatchtoll, a name I was familiar with. I also remembered that I had cycled along the coastline in my early twenties. We cycled down the Mad Wee Road of Sutherland along the B869 crossing through the Drumberg village. With so many memories around this place, I still wonder why I didn't visit it any more.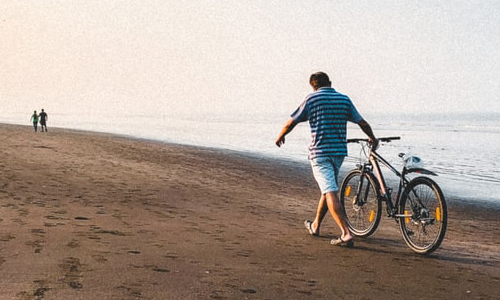 Appreciative Beauty of Asynt and Lochinver
This area is filled with scenic beauty and natural life in its true form. With great mounds of mountains rising along the moorlands nearby. You get drawn towards the surreal beauty of the humped back Suliven, the Stac Pollaidh ridgeline, the Quinag with its conical shape with the Munros of Conival and the Ben More Assynt. The gorgeous coastline has lovely white sand beaches and hidden coves around the corners, which are perfect to explore with your friends or your partner. We camped at this site for four days straight and you could just imagine how fun and memory filled experience this must have been.
Cycling along Drumbeg
I chose to ride along the direction of the wind as I set out and took an OD map with me to keep myself updated about the ascents and descents off the Drumberg route. It was somewhat about 20 miles of hilly and windy roads that I cycled through but loved every minute of it. With the sun smiling upon me along with a clear blue sky and the chilly winds blowing me over, I couldn't help but appreciate the beauty of Scotland. I was riding alone, so I could stop to enjoy the panoramic views of the coastline, take snack breaks to regain energy without having to wait for anyone and going at any speed I liked as I had no one to wait for.
This single-track road is a bit narrow so it is a bit risky when other cars of bikes show up but otherwise it is a good route to follow with a pleasant and smooth track. However, the hills played a scarier role, though being short, they were there and some were even so steep that I clipped my pedals as hard as I could but still feared reverse free fall. It must seem easy now, but I had to give myself a talking to, to not lose hope and to make it up to the hills. But with all the struggles I faced going upwards turned fruitful on my journey down. I remember being so exhausted the last time I was here, that I spotted a café sign and dragged myself there. Oh, how wonderful it was to spot a little tea room in the middle of nowhere and enjoy coffee and cakes.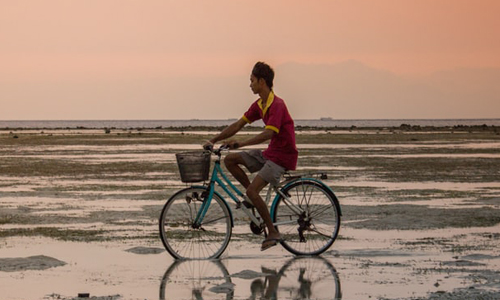 On Returning to Base
At a junction towards the end of B869, I spotted an exit and turned towards A849 and the right again towards A837 to reach Lochniver. I had completed about a satisfying 40-mile circuit. The hills were smaller for sure but the route was longer but I kept myself going as I breathed in the amazing views of the mountainscapes, the lochs and absorbed the beauty of nature in a way wouldn't have been able to appreciate if I was taking this journey through a car.
This was my experience of cycling through the coastline and hills of Sutherland. And I wish to hear more about your stories and the memories you made while embarking on such trips.