The first step to do before you even begin to pack your backpack is to plan exactly what you are going to need to bring.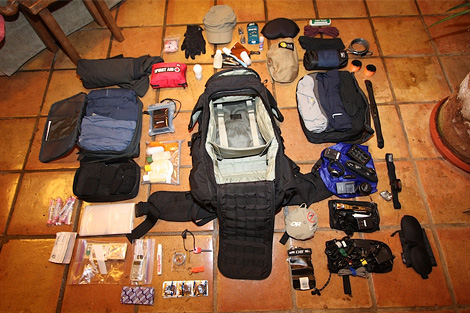 If you get everything set out, try to organise by the order of importance so that you're not stuffing your pack with items that are not necessary and could definitely do without for a day or two.
Items can then be separated into categories depending on what you have things for. These could be first aid items, toiletry items as well as clothing items (which could also be separated out into various categories if needed – jacket, t-shirts, shorts, for example).
Carrying a backpack which is unbalanced can be particularly frustrating when you're out on the trail. The ideal backpack is one that you don't notice during your trip as it's packed perfectly.
Layering your gear in an effective manner can be difficult and may take a few attempts before you find the right balance. Logically, the item that will be at the bottom of your backpack is your sleeping bag as for the majority of your day, you won't be using it and other things will be of greater importance and should be easier to access. These should be located at the top.
If you have a number of smaller items with you that you're worried about getting lost amongst the remainder of your items, a waistpack could come in handy and provide easy access.
Any heavy items should be situated towards the middle of your backpack and preferably towards the back of your pack as it could weigh you down and put strain on your back and shoulders if it's at the front. After that, you just want to evenly distribute the weight as best you can.
To check out our entire range of products visit our website now where all of our items are available at discounted prices. Orders over the cost of £50 receive free shipping. If you have any questions, please do leave a comment below or message us on Facebook or Twitter!