Planning for a hiking trip? Then Snowdonia National Park is one of the best places where you can walk along broad beaches & rambling rivers, see rocky mountains or can enjoy the lovely sceneries. Together with the absolute convenience and sheer amount of roads to choose from, it is the diversity that makes it so unique. If you are going for just a few days, then it might be difficult for you to cover all the exciting parts of the areas. To make it easier for you, below are my top 3 hiking spots that will give you a life long memory and will fill your day with adventure and excitement.
The Snowdon Horseshoe
This hiking spot is always packed with people. There is a train you can catch to the top when there is no snow. You can simply visit this place via Grlb Goch. On both sides, this historic ridgeline is highly exposed, and a slip would not end well, especially on the north side. I suggest you to not try this hike if you are scared of heights. But it would be a great experience for you as you can use your hands to balance yourself. The trail starts from Pyg track that is broad enough so you can easily walk with your friends and family. But the trail splits away from the main path and climbs up through a steep climb to the peak as soon as you begin to gain altitude. Make sure that you are mentally and physically prepared for this trip, because only then can you appreciate the true vibe. If you really wish to enjoy your trip, then you have to start a little early so that without any crowd, you can enjoy the quiet and fun morning.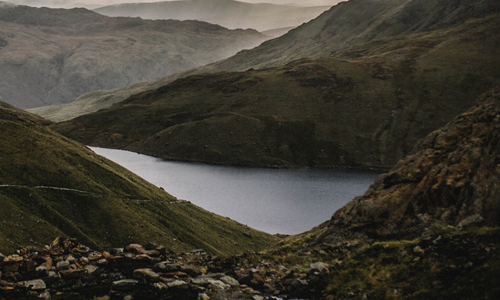 Bochlwyd Horseshoe
It is one of the most adventurous outing places where you can capture some of the most fascinating views. It is a challenging all-day hiking adventure around Snowdonia's Glyderau area. Some of the famous scrambles that are involved in the routes include Y Gribin, Tryfan South Ridge, Trufan North Ridge and Bristly Ridge. Here you may find wide gullies provide many opportunities to reduce or decrease the scrambling difficulty, making it ideal for beginners and seasoned scramblers. This track usually takes around 5 to 10 hours entirely depending upon your fitness. Have a perfect day at Welsh mountains!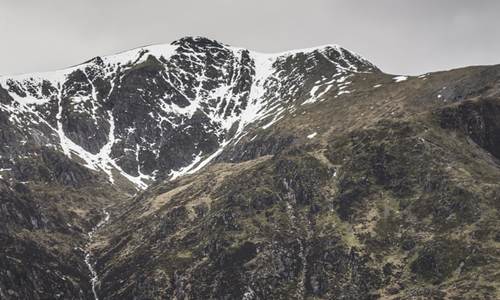 Cader Idris
This is a 4-5 hour hike that offers spectacular views of the Barmouth Estuary, Llyn Peninsula, and Snowdon. It is difficult to get a clear day here as even in summer they are covered with low clouds that not only distort those far-reaching viewpoints but also makes navigation much more difficult. The Minffordd Path is one of the best routes to approach Cader Idris. It includes a steep climb up to Llyn Cau, that is lovely to swim in during a hot afternoon, following a gushing gorge through woods. The path leads up to the southern ridge once you hit the shore. The walking is easy once on the ridge and the path-finding is clear. This place is less crowded but it won't harm you to start early as you can enjoy the beautiful sunrise. You will not find any café or coffee house here. However, the place does offer a very simple stone cabin that provides a welcome respite from sideways rain or snow and a nice sheltered lunch spot. Just a reminder, don't forget to keep maps, compass and GPS with you.
Dolmelynllyn Estate Walk
If you are looking for a place with beautiful nature and culture then Dolmelynllyn Estate walk is a perfect. You can walk along the Gamlan River comfortably and search the rock next to the footpath engraved in Latin by the poet Thomas Grey. With their beautiful autumn colour or the silver winter frosts after heavy rain, the two waterfalls will catch your attention. Follow the marked paths through forests to the open hillside and out. If you want to learn about Welsh history, it is a fascinating hike as well.
In Conclusion
Before planning your trips here, make sure you are checking the weather forecast and other basic information about the spot. Choose the best route that suits you and be prepared to tackle all the challenge you face. Take your time to complete the hike and enjoy every view and moment!