Through this article, I bring you fresh knowledge about some of the urban green spaces in the UK. These spaces help tackle the carbon released into the atmosphere by cars, aeroplanes, trains, etc. and provide a safe space for plants and wildlife. Some of these green spaces are mentioned here: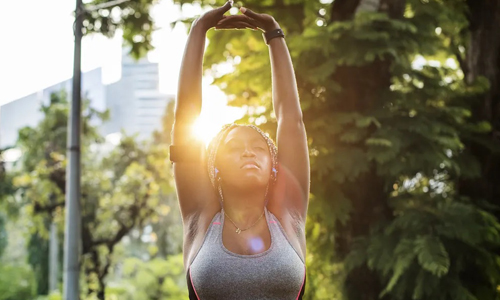 Sheffield Green Spaces
Sheffield has the beautiful Winter Garden which is inspired by the Victorian era and provides shelter from the rain. It houses about 2500 plants that keep blooming year-round. There is also the Endcliffe Park two miles outside of the city and the Sheffield Botanical Gardens which have been there since 1836.
Birmingham Green Spaces
Birmingham is the second-most populated city in the UK and was once a manufacturing powerhouse. But today, you find many green spaces in the city.
The Birmingham Botanical Gardens and Glasshouses are a 15-acre property of gardens housing thousands of plants and a butterfly house. There are walking trails and many outdoor activities to do in this park. There is also the Winterbourne House and Garden in Birmingham to visit which is another storehouse of charming gardens.
Cardiff Green Spaces
Situated in the metropolitan city of Wales, the Long Wood Nature Reserve and Forest Farm are merely a 15-minute drive or 20-minute train journey from the city centre. These green spaces have a variety of wildflowers and the River Taff flows right through its centre. If you travel a little further, you can also visit the Forest Fawr and Castel Coch.
Liverpool Green Spaces
Liverpool has a 235-acre Sefton Park with a Green Flag and Green Heritage-awarded site that welcomes you with caves, waterfalls, and statues. There is also the Speke Hall on the outskirts of the city where you can stroll through orchids, stables, and a wide range of flora and fauna.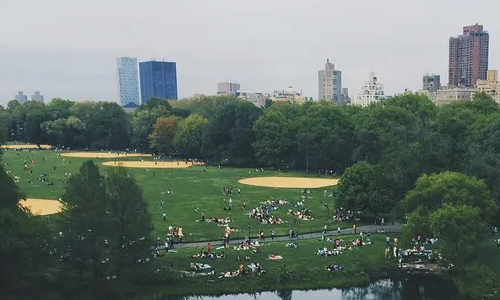 Manchester Green Spaces
Manchester, although known for its splendid canals, culture, and football, is also a site for numerous green spaces. Heaton Park, Blackley Forest, Alexandra Park, and Platt Fields are a few of them. Heaton Park is the house for the Manchester Beekeepers Association and hosts the Park Life music festival. The Blackley Forest allows you to go for activities like fishing and bird watching, while the Alexandra Park and Platt Fields have exquisite spots for landscape watching. Be sure to carry a waterproof jacket to beat the unpredictable Manchester drizzle!
London Green Spaces
London has over 3000 parks. It often comes as a surprise but over 47% of Greater London is filled with greenery. Richmond Park is the largest Royal Park in London and houses a 40-acre Isabella Plantation. You can also plan to visit the Phoenix Garden, Barnsbury Wood Nature Reserve, and Holland Park which is home to the Japanese-style Kyoto Garden.
Worcester Green Spaces
Located in the West Midlands, Worcester has quite a few green spaces to visit. The Perry Wood Local Nature Reserve and the Worcester Woods Country Park are two of them. Get a pair of walking boots if you plan on visiting the beautiful trails of the Nature Reserve. The latter park houses ancient trees and bluebell displays during the spring season. The Malvern Hills do not lie exclusively within the city but are very close to it, thus you can visit them on weekends for a short adventure in nature's lap.