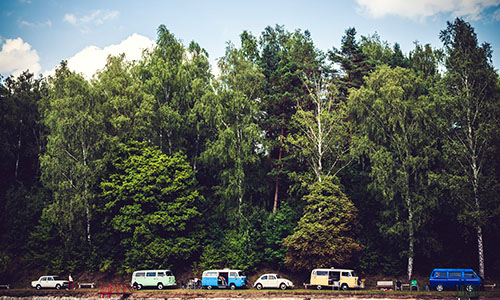 Spending a few serene hours in the lap of nature can help invigorate your mind, soul and body. Feeling the sun on your back and the wind in your hair without any gadgets around can be quite refreshing. Just a few hours at such rejuvenating place aren't enough, so why not plant your tents at the most beautiful spot and go camping.
Every time I feel exhausted by city life, I find an escape by camping. But things can get a little bit tricky when we are left to the mercy of Mother Nature, and camping without full preparation can be quite messy and could result in an inevitable disaster. Hence, to make things easier at the camping site and avoid unwanted circumstances, I have whipped up some simple camping hacks for you all.
Hassle-free Illumination
Lighting in the camp can be an issue in case your torch burns out. Finding a coke can among all the beer cans in the cooler can literally be a Herculean task in the dark. Make this simple by chucking a glow stick in your cooler at night, and easily reach out and guzzle down your favorite drink.
A Snug Floor
Your camping expedition is supposed to be relaxing, you surely don't want to return with an ache in your back, and sleeping on the hard ground can probably be a reason for back ache. Grab some jigsaw foam tiles and fit them onto your tent floor. This will not only create a comfortable sitting and sleeping experience, but it will also keep your tent cozy, plus they are super light and easy to carry.
Bugs, I'm Showing You The Exit
You are always unsure of the kind of insects you see crawling into your campsite, and being bitten by one can ruin your camping fun. Carrying insect repellents along can be a very tedious, so burning a bundle of sage plant is the hack. You can place some sage in your campfire and the smell is sure to ward off any pesky mosquitos and creepy insects and guess what it doesn't even smell bad.
Cook Like A Pro
You just can't deny that cooking over a campfire is not as simple as it sounds. So why not make a thing a little easier while packing from home. Your kids won't do without pancakes even in the woods. No worries, pre-measure, mix and store dry ingredients together in a large mason jar while you leave from home and just add the wet ingredients to the jar, stir them well at the campsite and you're ready to cook by the campfire.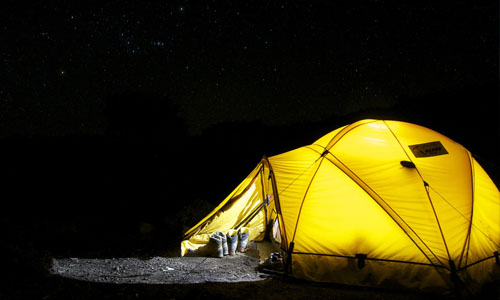 Ice To Meet You
Ice cubes can cause absolute chaos inside your cooler. Instead of keeping gigantic blocks of ice in your cooler, which will make it exponentially heavier, why not use bottles of water that have been lowered beyond the freezing point in order to transform them into ice - and which you can also drink once the ice melts into water. Also, you no longer have to worry about water saturating your food. Eat your packed food fresh and delicious.
Keep Clean
If you don't want your surroundings or your bag to get messy with wet dirty clothes or shoes, carry a plastic bag and stuff in all your dirty muddy things into it, and then keep it in your backpack or car. For off-course you don't want to task up a new cleaning schedule as soon as you reach home.
Cinch and Hang
If you are a cleanliness freak and hate getting mud all over your clothes and backpack, then this hack is for you. Whack a belt around a tree and hang a few hooks from it, and then hang all your clothes on there to keep them dirt free.
So I hope now you are all set to go camping, sleep under the stars and cook dinner over an open fire.