The Spires and Steeples Challenge is a 26.75-mile walk from Lincoln to Sleaford. I was up for it finally and was more than proud when I finished it.
What I dreaded about the hike was that I might fail to finish it. I had given up on hiking some time back, mostly because of the terrible weather. Plus, I injured my foot which left all my plans hidden in a trunk for an awful lot of time. Thankfully, I had support from friends and family and the weather got better just in time.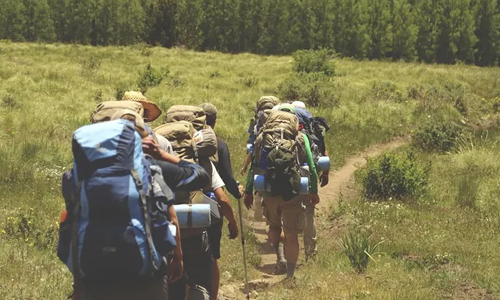 Being in Lincolnshire already got me used to the fog. So, despite the weather forecasts not being wrong about a gloomy hiking day, I did not lose my spirit.
I reached the Cathedral and went to the Castle grounds to get my participant number. This was my first attempt at a hike this long on my own. I was nervous, yes, but at the same time excited about what the challenge had in store for me. The goal was clear: reach Sleaford before it could get dark. The challenge had its own set of rules: walkers must not be out after dark. The halfway points shut after 5 hours and the final checkpoint closed at 5.30 pm.
We were briefed about some safety rules, and we headed to Steep Hill. The Spires and Steeples challenge includes several towns and villages of Lincolnshire. The trail isn't particularly mountainous or flat. It has unevenness here and there. Moreover, the Challenge was a good way to raise money for charity. Being a participant in a benevolent cause lifted my strength up. And like me, several other hikers and marathon runners were contributing their share.
The hike was quite enjoyable, at least for the initial 17 miles. Sunlight had taken over the fog, and the blue sky was more noticeable than ever. By the time I reached the checkpoint at mile 6, runners and walkers were already overtaking me. Nevertheless, there were scenes I could cherish with a smile like the ploughed fields somewhere between miles 7 and 8. By the time midday approached, I had finished my hike halfway and wasn't hungry at all. This was turning out to be better than I thought.
Difficulty visited in the second half route. After crossing almost 18 miles, I could feel myself slowing down. Now and then I would groan and so would my body. But, I would get messages of encouragement from my friends and family, and that had me going. There were only 6 more miles to go and I knew I could make my body do it.
Reaching Leasingham Moor, the final checkpoint, had me breathe in relief. I was still hiking but completely elevated to complete the route. Almost. This was a much-needed mental break and I knew in an hour I would cross the finish line. I walked along the banks of River Slea, the glee adding speed to my pace. I finished my hike at 4.20 pm. It took me 7 hours (and an additional 45 minutes) from Lincoln Castle and I feel satisfied with it.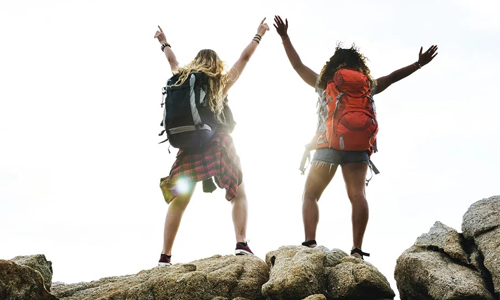 Spires and Steeples is an amazing route for both walkers and runners. This is quite fantastic as a challenge. It would have been a bummer if I had to miss it. This was an event too brilliant to not be a part of.