Surviving the Winter Chills While You Ride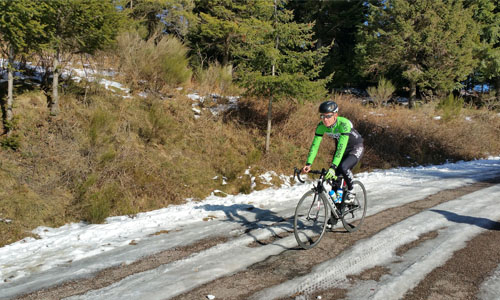 Come winter and most of us put our bikes aside. If you are one of those fitness freaks, then quitting cycling for some time can not only add more calories and weight, but can also have an impact on you psychologically. Winter brings with it lethargy and unnecessary procrastination. Let winter not affect your health and mind this season! Embark on daily cycle rides, breathing in the fresh air while you bike through the countryside.
There are several ways of keeping yourself warm, safe, and in good shape even during winters. Incorporate essential cycling gear into your daily riding sessions and see the results for yourself. My nephew Justin gave me a few tips on how to stay warm and cozy while riding. Let me share with you what he had to tell me. Follow these tips and be assured of a pleasant biking experience.
Wear Proper Clothing
Owning proper clothing for winters is arguably the most important factor before you set yourself up for a winter bike ride. It might seem like an extraordinarily large expense, but choosing carefully and layering it up can keep you super warm and suit a range of temperatures.
To keep winters at bay, buy proper windproof, thermal, and waterproof gear, such as:
Winter Gear
Layering up with thick fleeces and waterproof jackets can lead to a lot of sweat accumulation underneath your clothes. This will make you feel wet, cold, and clammy. Opt for base layers that are breathable with a warm layer within.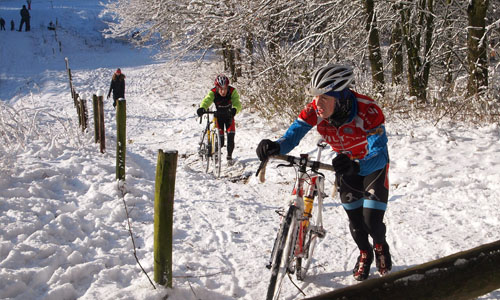 Comfortable Bottoms
Wearing cycling tights can prove to be beneficial during winter morns. It will help keep your legs and back warm. You can even opt for water repellent tights.
Winter Gloves and Socks
The handlebars of your bike can get really wet during winters, hence they have a tendency of getting slippery too. Make sure that the gloves you purchase do not cause any hindrance while accessing the brake levers and shifts. I personally love wearing cross-country ski-gloves that have a lobster claw design and provide you with warmth like that of a mitten, and comfort without any blisters, thereby not affecting your performance. These gloves do not reduce friction between your hands and your bike grips. One can choose silk liner glove too. Heated tape on the handlebars can also provide relief to your hands.
Y shaped heel socks are ideal for your cycling sessions. These provide enough breathability. Your cycle rides can get even more comfortable if you own a pair of Merino wool socks. The crux of the matter is to look for gloves and socks that do not hamper your blood circulation.
Bodywarmers and Gilets
Keeping your legs, arms, and neck safe from the biting cold is essential. Looking for warm layers that can add versatility is what one might require. Insulated garments are what can solve your problem by controlling your body temperature effectively.
Long sleeve winter jerseys too are ideal for winter biking sessions. Just make sure that whatever you buy is of accurate and precise fitting, and has enough pockets. There are jerseys that come with reflective elements and hence increase your visibility while you are on the road.
Similarly, there are cycling jackets that shield the wearer from getting wet. A Gilet too falls into the same category. Offering better maneuverability and movement, this garment also provides extra insulation.
Footwear
Keeping your feet warm by putting on warm socks is not enough. Wearing overshoes can keep your feet from any water seeping in due to their tapered seams. These provide a snug fit to your feet and you can peddle without compromising on comfort. Neoprene booties can add a little charm to your overall attire along with increasing visibility.
The onset of winters shouldn't stop you from riding if you are fully prepared for the season. It is no longer a daunting idea to ride in the harsh and chilly winters if one follows a few Do's and Don'ts!