Gym look is very popular these days! Today, people are hitting the gym wearing different outfits that make them look classy and sassy. But don't forget to wear something super comfortable that help you perform your workout easily. Here is my gym clothing list that might help you to look stylish and get everyone attention.
Fitness Top
It is clear that when working out, you will be completely soaked in sweat. So, there's something you can wear that's super flexible and has decent ventilation. Don't forget to wear a lightweight, moisture-wicking tank top that is breathable. Ventilating mesh panels are ideal for high-impact workouts where you need some assistance to stay calm. An important essential for your wardrobe that matches all your fitness outfits.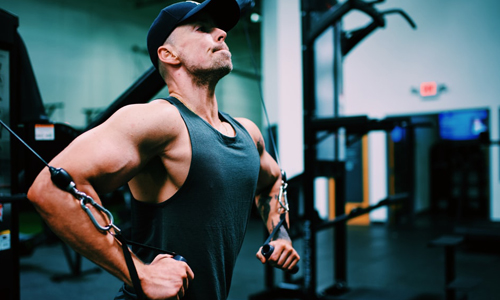 Running shoes
I love shoes. I've got a wardrobe full of trendy athletic shoes. And when it's time to work out, you must have a solid pair of shoes that is comfortable and adjustable. If you go for workout, a pair of cross-training shoes that support weight training and other cardiovascular exercises should be purchased. Do not forget that if you don't want your favourite pair of shoes to get torn, never wear them for running purposes. We have running shoes for that, which provide great traction & support to help you cover long miles. So next time choose wisely which shoes match your workout choice.
Sports Bra
As a woman, it is one of the most important essentials that you might need. This is a blessing for women as it helps discourage the nasty look glances. An excellent quality sports bra tightly fits around the upper body and keeps the breasts in place. You should purchase a sports bra with a perfect fit so that you don't feel miserable by the end of the workout. Now match your sports bra with your shoes and shorts, and grab everyone's attention.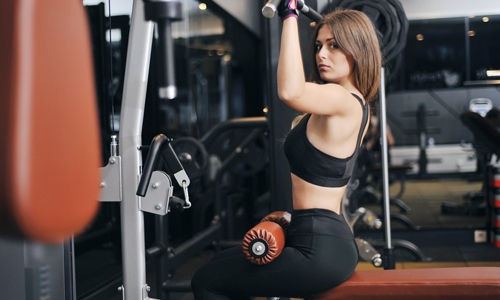 Ankle socks
Socks are something you can't complete your fitness training without. Make sure your socks are made of the highest-quality stuff, so you can work out comfortably. I prefer breathable fabric socks since they protect my feet from sweat. Today, we have a various style of fabrics that are tailored for a particular feature of foot comfort. They are perfect for everyday wear and is ideal for those who don't like tall socks.
Shorts and Leggings
Having a perfect pair of shorts and leggings is very important so that you can perform all your exercises easily. Shorts are great for strenuous workouts because they allow plenty of airflow. Prefer leggings that you can easily wear inside your shorts. Make sure the fabric is smooth and breathable.
In Conclusion
I know gym look is important and wearing all this stuff will help you to get the gym vibes. But other than this don't forget to carry a gym bag with you that will complement your overall style. In that gym bag, you must carry your water bottle, towel, extra clothing with you. A fitness watch will also give you a modish look and will also keep your fitness track. Now, be the fitness diva and look sexy.