Steve is an adventurer who has a knack for certain sports. Graduate in medical science, he has given himself an outstanding challenge to work on, one that involves completing a triathlon of sorts through the Munros.
Originally from Glasgow, Steve's interesting summer challenge would be his last before he sets himself on his journey as a junior doctor. This is how the young adventurer seeks to "celebrate". He is a fan of triathlon and outdoor adventures which explains why he wishes to combine these in his Triathlon.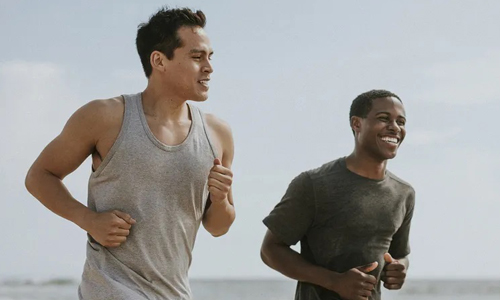 Steve's unusual challenge also has a charitable purpose behind it. He has chosen the Scottish Mountain Rescue. As Steve states, the reason behind doing so is because, since the last few years, he has been spending a decent amount of time in the wild which has made him realize how much the Scottish Mountain Rescue has done in service to the environment, including and not limited to putting their lives on the line for others. The members have, in fact, volunteered to do so.
The Inspiration Behind the Triathlon
The inspirations are Donnie Campbell and Dr. Andrew Murray. Their as a pair was a massive success, completing the 10 biggest mountains of Scotland within a span of 24 hours.
As per Steve, he saw Donnie and Andrew completing this huge challenge on the Adventure Show and that made him wonder if he could turn into a triathlon.
Details About the Triathlon
Steve's heavy challenge begins at Loch Lomond and ends somewhere near Aviemore in a span of 3 days. This means he will be covering approx. 395km (around 245 miles). He will divide this into 6.5 km of swimming through Loch Lomond, cycling across 320 km, and running that would cover the Munros. On July 18, Steve will cover 6.5 km of Loch Lomond by swimming from Luss to Balmaha.
Here's a peek at Steve's schedule for the day:
Bike ride by Loch Tay to Ben Lawers- 84 km.
984m ascent run through Beinn Ghlas and Ben Lawers- 11.5 km.
Cycling to Crianlarich- 33 km.
Here's the schedule for Day 2
Bike ride from Crianlarich through Glencoe to Glen Nevis- 94 km.
2120m ascent run over through Aonach Mor, Carn Mor Dearg, and Ben Nevis- 19.5 km.
As per Steve, the day 2 run will be difficult as with the rough terrain as well as the CMD arête.
Day 3 of Triathlon
Bike ride to the Cairngorms- 77 km.
2600m ascent run through the core of the Cairngorms that involves taking in Ben Macdui and the summit of Braeriach, which will then be through Cairn Toul, reaching Glenmore Lodge- 36.5 km.
Steve's friend Top will be providing help to canoe the swimming stage. This will help him stay safe as he crosses Loch Lomond and this means he may have another swimmer to accompany him.
Most bike stages that have been planned will be either solo or performed with Steve's dad. Cars will be following closely to provide support if needed.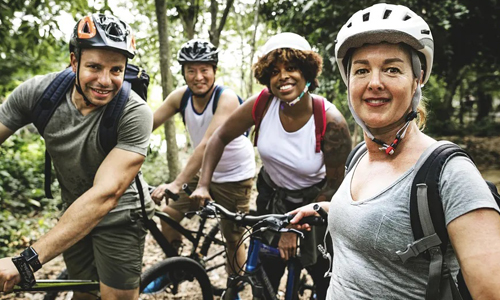 Steve also has some friends who would be joining him for the run which is where Steve would need utmost support. Of course, his friends will provide a lot of mental support as well as a safe cover when he crosses the mountains.
The Scottish Mountain Rescue has helped by raising £500. This is a motivating factor for Steve who has been training well so far, considering that this challenge will be his limits pushed the farthest.