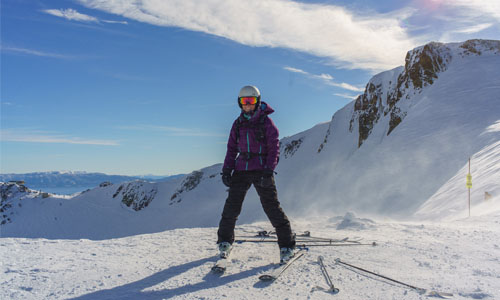 If you plan to hit the slopes this winter, be prepared to face the cold. Having been associated with skiing and mountaineering for many years, I've learned quite a few things about staying warm while you hit the slopes. Here are a few tips that might be useful when you hit the slopes this winter.
Extra toe room
Earlier, I used to buy ski boots with little-to-no toe space, but after a few instances of suffering frost-nipped toes, I decided to buy immensely spacious boots for backcountry endeavors. Now, I size up a half or even a full size; the wiggle room helps to keep the blood flowing.
Food for thought
A bottle containing scorching hot tea or coffee is a precious commodity while you're mountaineering. A few hot cups of soup are enough to make you feel warm and hearty. Nothing is more painful than having to sip near-frozen water when your fingers are already turning blue. Having a sumptuous meal is an ideal way to keep yourself going on a chilly cold day in the mountains. Prepare a lot of soup a day before you leave for the hills and it'll keep you going throughout the day.
Staying warm is the new cool
Try keeping your boots under the heater while you're driving on your way to the hotel. Make a point to keep them cozy and dry until they're required. Keeping your boots warm and dry is perhaps the most important thing you'll have to keep in mind before swirling down the slopes.
Research wind and its effect on temperature
It's important to understand the symptoms of hypothermia. Knowing the symptoms will help you to counter them if they strike. A person suffering from hypothermia tends to squirm and fumble. It's advisable to get that person to eat something, in order to stay warm. Also, don't stay put at one place; keep moving around.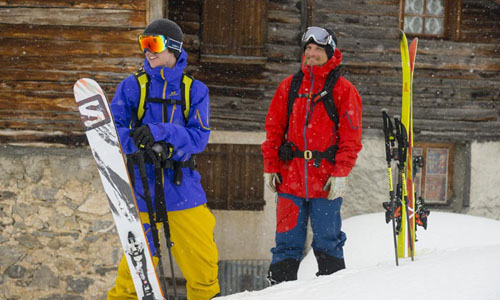 Keep the warmers ready
Keep a few body, hand, and toe warmers if it's really cold out there. That is perhaps the best thing you can do. Keep a few spare warmers in your bag as well. I tend to keep my smartphone wrapped in my glove in an attempt to preserve its battery. Batteries tend to die quickly in cold temperatures.
It's always good to be multilayered
Wear a thin layer underneath and then pack it up with multiple layers. Avoid wearing a layer made of cotton underneath as it'd take a lot of time to dry and would make you feel cold and uncomfortable once you start sweating.
Keeping it warm and dry
Drying out your gear after you've finished skiing is really important. Remember to remove your boot liners. Unload backpacks so skins and other items have time to thaw. They can also be dried overnight. If you're in a hut, keep everything near the stove, but be mindful to leave enough space between the gear and the blaze. Remember, excessive heat can damage your equipment.
Rise above cold temperatures and don't hesitate to get outside. Keeping yourself warm during winter is quite a task, but a few smart steps can help you conquer winter in your quest to hit the slopes.