With the winter months now upon us, many people will be preparing their kit for the upcoming ski season. If you're looking for kit ideas to make your experience better, look no further…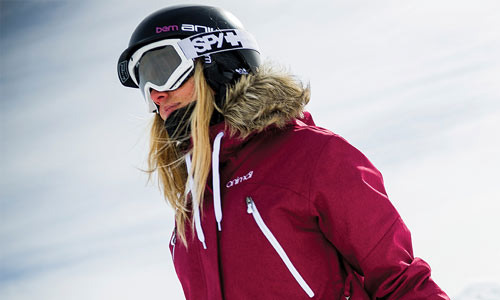 Touchscreen gloves/mittens
Being out on the slopes often provides us with some stunning views, but then you're left with a dilemma. Do you brave the cold to take a photo or do you leave your gloves on and miss the chance to update your Instagram followers on the fun you're having?
Thankfully, there are glove styles which allow you to forget that dilemma thanks to the inclusion of a touch screen compatible finger and thumb tip. Thanks to this, you can reply to texts, change the playlist you're listening to and keep an eye on your fitness app without ever exposing your hands to the bitter, chilly weather.
Helmet
Although not required at every ski resort, it's fully recommended that you wear a helmet whenever you're out on the slopes. Although primarily worn to protect your head from any bumps, some also have added features that may benefit your overall enjoyment.
Some helmets are compatible with bluetooth and others have removable ear pads which can allow you to listen to music with ease – either without or with earphones. This makes it much easier than having to pull your helmet on and off when you want to remove your earphones!
Shield your neck
Whatever you're doing outdoors during the winter months, you want to stay warm. A scarf is a great option for day-to-day use, but when you're wearing all of your ski gear – it may not be ideal. A less bulky, but still effective alternative would be a neck warmer or gaiter. We currently have twenty-one styles available, so there should be one for everyone! You could even go for a balaclava, which will shield your face too.
Visit our website now where you can find our full range of items that are currently available. Orders over the cost of £50 receive free shipping and free returns are available. Express next-day delivery is available for eligible items. If you have any questions, please do leave a comment below or message us on Facebook or Twitter!