Some Skiing Tips For Beginners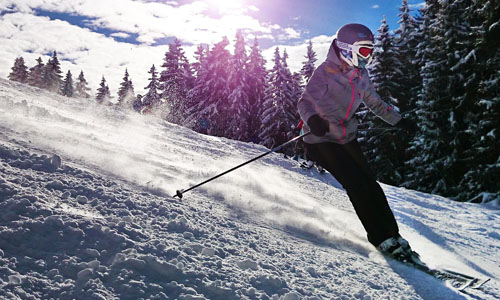 There's nothing as exciting as skiing or snowboarding through a winter wonderland. All you need is a mesmerizing snow-covered wilderness. Getting on top of the slope is quite a task, but after you've made it to the top, it's time to enjoy the snow. I'd suggest you keep an eye on the avalanche report before hitting the slopes, and always carry safety gear.
Here are a few useful tips I've compiled together in my bid to make your snowboarding experience a bit less complicated.
1. Hand warmers
Having a set of hand warmers is a must as they'll keep your fingers and toes cozy and warm, but they have numerous other utilities as well. Put your phone in it and it'll extend your phone's battery life in the cold. You can drop one in your boots to enjoy warm and cozy boots. You can keep your goggles in them as well.
2. Keep your goggles clear
I've seen a lot of people, especially newcomers, attempting to hike with their goggles stationed on their foreheads. Within minutes, these goggles tend to get fogged-up. It's better to keep them in your jacket pocket. Use a paper towel or some tissue paper to absorb the moisture, keeping your goggles fog-free.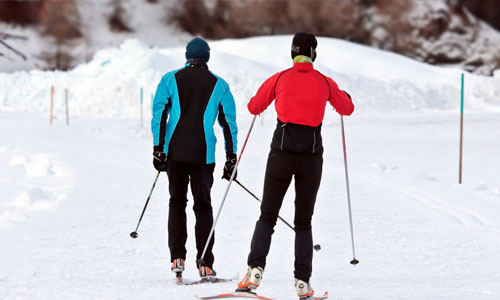 3. Don't let your poles mess you about
When traversing with adjustable poles, you'll want the hillside pole to be shorter than the other. Shorten the pole and tape it in place to prevent it from slipping as you walk.
4. Avoid wearing a puffy jacket while hiking
Wearing a puffy jacket while hiking will get your body overheated. But you do want to keep that warmth on hand for the transition between climbing and skiing. Bring your puffy jacket and pack it up top. Use it while you swirl through the slopes.
5. Use a soft, cozy cushion to sit on snow
Use a nice and warm seat or cushion to sit on the snow. Use a foam pad and cut it to the dimension of your backpack. On your way up it will add a considerable degree of rigidity to your pack, and you'll have something to sit on when you reach the summit.
6. Try to keep your food warm
Keep food in your pocket for a few minutes out on the slopes, and before you know it, it will closely resemble a block of ice. If possible, try stuffing a snack bar into your glove as you ascend the hill. When you reach the summit, you'll be able to take a bite of your still-warm food without shattering your teeth!
7. Keep your hands under wraps
Many people tend to wear their ski gloves while they're traversing, and that leads to sweat. Try wearing two sets of gloves i.e. bike gloves while ascending, and ski gloves while descending. That'll make things a bit more comfortable for you.
8. Try using ski straps
Ski straps made using Polyurethane are stretchy and durable. These straps hold your skis together, but they come in handy for a lot of other things as well. For instance, if your skis lose their stick and begin scattering into pieces, you can wrap a strap around the ski to hold it together. If your pole isn't stationary, you can wrap a strap around the pole to keep it in place.
9. Waxing it up
You can wax-up the bottom of your skis at the beginning of the season to keep them in good shape. Try waxing the top. Liquid wax on the top sheet of your skis will keep excess snow from building up on them when you hit the slopes.