Social media is filled with transformation videos of people on their fitness journeys. But what looks so easy on social media isn't that easy in reality. Staying fit and healthy and maintaining a routine is a difficult task. One tends to lose focus, get frustrated with slow results, and give up eventually. Thus, to keep you motivated on your fitness journey, here are some tips and tricks.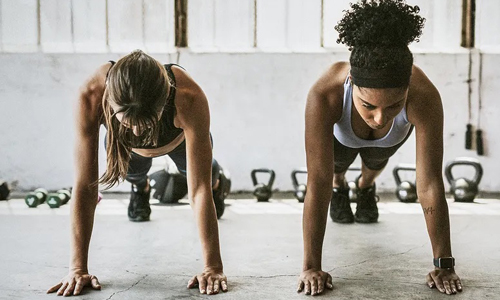 Staying Consistent with Your Routine
When you start going to a gym, you will come across people who have been on their fitness journey for a longer time. Do not get demotivated looking at their physique because they, too, had to start somewhere.
Don't expect results in a month or two. Focus on your well-being and the results will follow. No matter how bad the pain is, however sore your muscles are, be consistent with your workout schedule. At home or in the gym, make sure to follow your daily schedule.
Get Innovative with Your Routine
Don't stick to a routine that is not working for you or will bore you sooner than later. Get started with tried-and-tested training routines to achieve long-term fitness. Here are a few points to keep in mind while designing your workout routine:
Strength- training your body for strength drills your muscles to be able to handle heavier loads. This will help you build your overall body strength. You can start with light weightlifting at your beginner levels and keep increasing the bar with time.
Cardio- Whether or not you go to a gym, cardio is a must. It is the best form of exercise to obtain a healthy and fit body. So make sure to include cardio every day with your workouts. If you are interested, you can try the Technogym rowers which is a piece of very popular cardio equipment.
Interval training- Interval training implies keeping on changing the kind of exercises that you do. Studies show that doing so yields better results over time. Moreover, by alternating your workouts you get to know which exercise works better for you.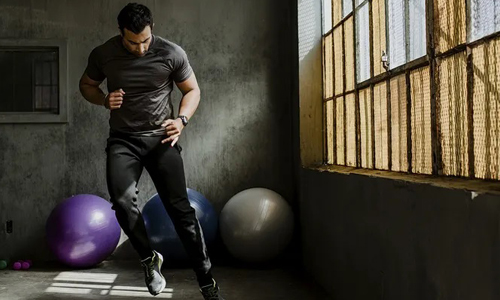 Set Realistic Goals for Yourself
Staying upbeat and motivated always is going to be difficult and setting unrealistic goals for yourself will give you nothing but disappointment. Rather, you should set achievable goals for yourself. Make a calendar with small milestones and tick them off as you keep conquering them.