Some Fun Activities to Kick-off the Winter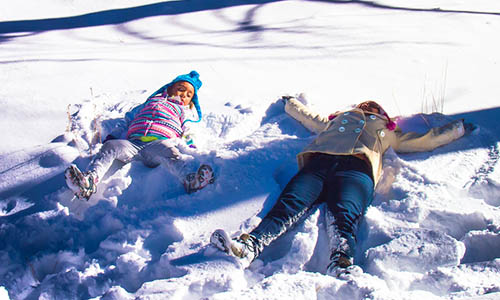 Indulging in an adventurous expedition fulfils your soul. Sadly, hectic work schedules and other personal commitments leave little or no room for adventurous physical activities. Despite having busy work schedules, taking out time for fun activities revitalises not only our body, but your mind as well. With the holiday season round the corner, it is time to enjoy the winter with family and friends.
Winter offers you a lot of reasons to stay out-of-doors. There are a lot of exciting activities for you to indulge in. Here is a list of activities that can help you keep yourself busy this winter.
Begin by Building a Snowman: Kids would certainly love to do this. All of us enjoyed building a snowman when we were kids, didn't we? You can even decorate the snowman with carrots a scarf, and a woollen cap. It also offers your kids a great way to stay busy on a lazy laid-back Sunday. You can join the fun. After all, making a snowman isn't bound by any age limit.
Sleds Are Your Companion This Winter: For those of us who love spending a day on the slopes, riding a sled seems like an awesome idea. Sledding in groups with your family and friends is a great way to spend the holiday season. It is a great way to embrace winter, and lets you witness the beauty of snow-covered slopes. It's a date with nature.
Ice Fishing: Ice fishing is also a great way to turn a boring winter day into an exciting one. It is a great way to interact and strike conversation with other people.
Snow Angels Sound Good: Again, children would love doing this. To some people, this might sound dumb and naive, but it does help you keep tension and stress at bay. It lets you get rid of all your worries. Snow helps you rediscover your love for nature. Lying down on thick sheet of snow with your hands stretched out gives you an awesome feeling. It's also a great way to stroll down the memory lane into your childhood. Again, there's no age limit to this. Age is just a number.
Skiing Would be Great This Winter: Putting on the skis and hitting the slopes would be something the adventurers would be craving for. Well, it is that time of year when adventure lovers around the globe take out their pads, boots, and skis from the coffers to enjoy an adrenaline-pumping session of skiing. It's a great way to spend your day away from the monotony of daily routine.
Wearing the Right Set of Clothes This Winter is Very Important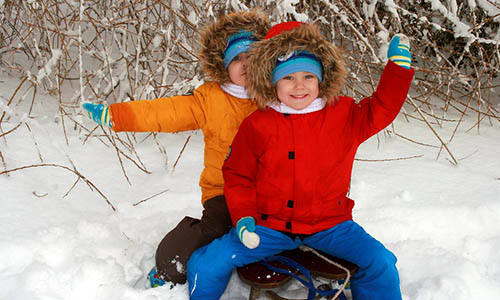 It is important for you to wear the right set of clothes this winter as it would protect you from the blustery winter cold. It is important that you stay in good health and do not fall sick this winter. There's no harm in enjoying winter to the fullest but taking the necessary precautions before heading out in the cold is very important. Take good care of yourself and enjoy the holiday season…