Winter is a perfect time for coffee, sleep and to get cosy under the fuzzy blankets! Running in winters gives you immense happiness and pain altogether. It is enjoyable to run in the cold winters, to feel the fresh air breeze through your face, but it is overwhelming to motivate yourself to wake up for the winter run.
In short, motivation does not come to you. You have to motivate yourself everyday to go out for running and/or hiking and make it a habit. Earlier when I used to sleep at night early thinking I would wake up soon tomorrow and go for a quick run, it always ended up with me snoozing the alarm for the next couple of hours. Winters are refreshing but they make you lazy. The cosy weather makes you sleep more and be under the blanket.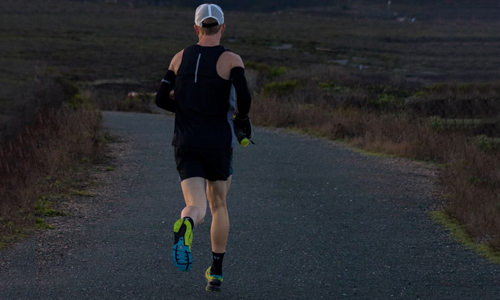 How I Used To Wake Up For the Run
Whenever you get lazy and want to go back to sleep, always remind yourself that:
No matter what happens, you are not running for the present self. You need to be reminded that you are running for your future self. If you run one kilometre today, you would be motivated to run and strive for more. Maybe run for a few more kilometres and then make it a habit. To start off, you can always run for a few miles and get yourself warm. You can set the pace for your running. You would not want to get yourself hotter than that as you have to control your breathing.
You can then run for longer miles, or kilometres when you have set the tone for the day, gradually maximizing your daily limit. Once you make it a habit, it would become easy for you to keep yourself motivated and run for a long time.
You might feel like you are all sweaty and exhilarated at first, but gradually when you increase your pace, it gets easier.
It also gets easier when you are able to control your breathing and the pace. If you are a slow runner, you would be able to increase your pace later by focusing on the breathing first. If you are a fast runner, you would need to control your pace to know and control your breathing and regulate it accordingly.
What Might Work For Me, Might Not Work For You
It is always important to motivate yourself throughout any circumstance. Sometimes you might just want to stay in and do nothing, and it might seem tough to go through all the process at first, but when you get to the point where you have achieved the first step, the rest of the journey becomes easy.
You can always find a way to motivate yourself. As an everyday affair, you can opt for something that keeps you motivated all the time. It can be as simple as cooking, or doing the chores, etc. Make the most out of your time and give yourself ample opportunities to adapt to new changes.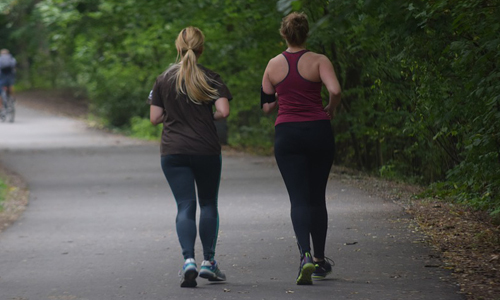 Going for a Quick Run?
If you love running and are passionate about it, you can always keep yourself motivated through morning walks, hikes and what not! Motivate yourself with the smallest of habits and never forget, trial and error are a part of the learning process.