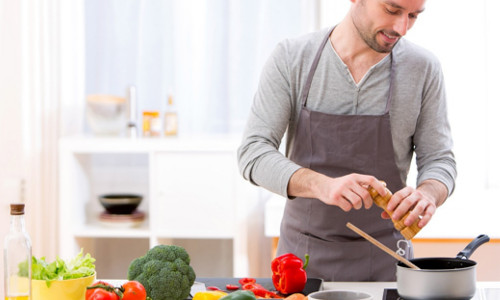 Health is of paramount importance for any individual and sticking to healthy habits makes for an energetic and prosperous life. If your professional life does not provide you the luxury of healthy and nutritious meals throughout the day, you may be too exhausted for an evening workout. Adding healthy snacks to your diet chart is a great way to complement your daily nutrition. The sudden surge of energy that a healthy snack provides instantly inspires you to indulge in your daily exercise. Not only are you able to perform your workout, your body also gets essential nutrients. Have a look at some sumptuous snacks which will motivate you for the next workout by supplying you the daily dose of energy:
Fruity Affair with Unique Apple Chips
The sugar stored in fruits acts as a great energy supplier. With apple chips you will surely be able to satiate your hunger and feel energized to perform your next workout. Munch on these innovative snacks throughout the day and you will easily be able to replenish your energy requirements. You can buy these apple chips conveniently at a store or better cook them at home.
Ingredients:
2 large apples, any variety
Cinnamon and other spices
Directions:
Preheat your oven to 200 degrees and adjust the rack in the oven to top-half position. Line two baking sheets with parchment paper. Use a super-sharp knife to create slices of 1/8" thickness. Place each slice onto the parchment paper of both baking sheets and place the sheets on the top two racks in your oven. Bake for around two hours and then remove. Flip apple slices and place them back in the oven for baking for two more hours. Remove from oven and let them sit for 30 minutes for hardening. Store the chips in an airtight container and eat anytime you want.
Mouth Watering Peanut Butter & Coconut Power Balls
If you want a delicious snack just before your workout, then there is no better option than the Peanut Butter & Coconut Power Balls. You need peanut butter, walnuts and almonds for creating this amazing dish. For adding some much needed sweetness to the snack, you can add chocolate chips and shredded coconut.
Ingredients:
3/4 cup finely shredded sweetened coconut (1/2 for the mixture, 1/4 for rolling)
1/2 cup oats
Some chocolate chips
1/2 cup walnuts
1/2 cup almonds
1/2 cup pure maple syrup
1/2 cup peanut or almond butter (I like Earth Balance Coconut Peanut Butter for an extra coconut kick)
1 tsp vanilla extract
Directions:
Process walnuts and almonds until chunky by using a blender. Add some maple syrup. Process again after adding the syrup. Add some peanut butter and vanilla, and process again. Add in coconut and oats; and once again process the mixture in the blender. Add chocolate chips and spoon the mixture into bite-sized balls and roll in 1/4 cup of coconut. Store the mixture in a fridge and enjoy it whenever you want.
Smoothen up your workout with Shamrock like Shake
This incredible drink has a taste like the famous shamrock shake, but with far fewer calories. Drinking this amazing shake will heighten your energy level and enjoyment while working out.
Ingredients:
1 scoop vanilla protein powder
2 cups of ice
1/2 of a small frozen banana
1/2 c frozen spinach
1/4 c unsweetened almond milk
1/2 c water
1/8 tsp xanthan gum
6 drops of NuNaturals peppermint liquid stevia
1/2 tsp vanilla extract
Directions:
This smoothie is extremely easy to make. You simply need to add all ingredients into a high speed blender and blend for about 1 minute. Once the mixture reaches the desired consistency, you can pour it in your favorite mug and sip it on your way to the gym.