Camping is something where you shouldn't settle for anything cheap or low quality. The British Isles offer you great panoramic views and tempting landscapes and as that has been promoting well, the market for tents and camping gear is also increasing. For a four-person tent, the companies are willing to throw in sleeping bags, sleeping mats etc. for a package deal of only £80, cheaper than a premium waterproof jacket.
The sellers are producing camping gear with cheap material to include accessories along with the tent at the same cost as a quality tent, leaving us,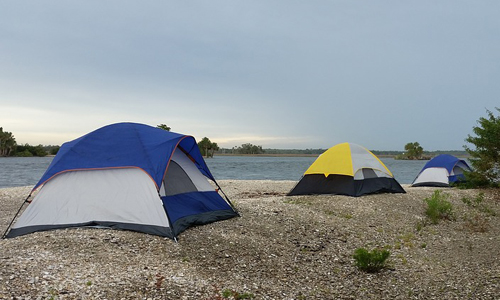 the campers, with enough money to buy portable cooking stoves and other such essentials needed to spend a night in the wilderness. But these low-cost substitutions do not go well if there is even a slight change in the weather, not for your fun and not for your pocket. So why not just buy the right thing before putting your hand in an unfit deal.
Decide What You Really Need
Before buying a tent or even choosing one, you need to make sure what purpose it really for. Whether it is a leisure tent, a camping tent, a hiking tent, etc.
What are Camping Tents?
In order to make a decision, you need to know what you are looking for. If you want to travel with your family or if you plan on going for wholesome trips to enjoy and make memories, then I would suggest you go for the sturdy quality camping tents. You can go for the roomy ones that can accommodate your family easily along with your leisure requirements and cooking equipment. A tent with waterproofing provides you added security and an adaptable design to protects you from harsh winds, condensation and insects.
What are Hiking Tents?
When you are hiking, you are mostly on foot. And after a tiring day's trail walking, you need a good and refreshing sleep, so your best bet is to go for a tent that is a high-quality lightweight tent.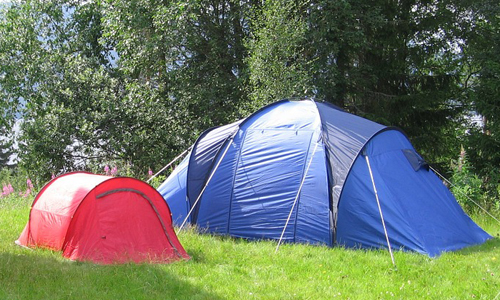 Afterall you won't want your tent to not even live through one trip. So, it is advisable that you go for a light, durable, weatherproof tent that is easy to carry on the go along with your baggage
What are Leisure Tents?
As the name suggests, these tents are for occasions like back-garden camping and are mainly to be used in fair weather, making them inexpensive. However, if you are interested in these, then make sure you choose the right size according to your needs and don't push it. Don't use it in harsh weather or leave it out for longer period in order to increase its life.
Pick Your Choice
Once the type is decided, it's time to look at the materials and specifications of the tents. Some of the deciding factors include:
What Material is Used?
The highest quality material on a tent you will find is Cuben Fibre, which is ultra-light, ultra-strong and hi-tech waterproof material. Next in line comes the SilNylon material, which is a light yet strong and stable fabric material made of silicone-coated nylon. This has water repellent properties and is a costly material because of which producers tend to hold back on it. However, if you are really tight on budget, you can also go for the PU or polyurethane-coated low-cost tents which are durable initially but not for a long time.
What's the Hydrostatic Head Value?
Well, most of the tens do. However, their value matters. If your tent has an HH rating of 1,000 mm that should be good during light rain showers, however 2,000 mm would make you set for weather conditions all around UK.
So, these were some of the points that I could share from my personal experience that might help you when you go shopping for good quality tents to enhance your camping experience.