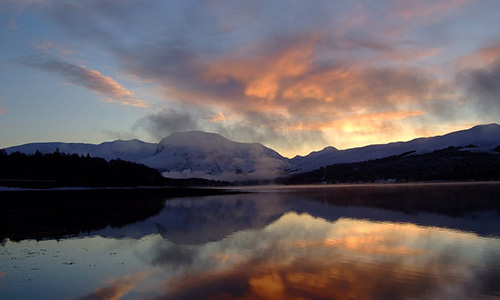 With an elevation of 1,343 meters above the sea level, Ben Nevis is the highest mountain in the United Kingdom and is covered by clouds most of the time. Whether you're a beginner or just climbed a few times like me, you should know a few things before heading towards Ben Nevis. From the best climbing time to the best routes, I'll be discussing important things and sharing my experience of climbing Ben Nevis.
Never begin your hike in winter or unclear weather conditions. It is suggested to climb the mountain between June to September as Scotland's weather becomes clearer in these months. I too climbed Ben Nevis in the month of August and was lucky enough to witness some iconic views.
You should stay updated on weather conditions in Scotland. The wind speed is of utmost importance as anything over 20mph will be tough at 1000 meters.
Beginners should follow the 'Pony Track' from Glen Nevis. It is also famous as 'the Ben Nevis tourist route'.
Difficulty Level of Climbing Ben Nevis
Your fitness will decide the difficulty level of climbing Ben Nevis. You'll have to cover 11 miles from the Glen Nevis Visitor Center to reach the Mountain Path, so it will be beneficial for you to start walking at least 9 to 10 miles on a daily basis. I will also suggest you to practice hiking a few less-challenging mountains in advance to ease climbing.
Don't forget to put on gloves, a down jacket, and hat to stay protected against the freezing conditions on the hill.
My Experience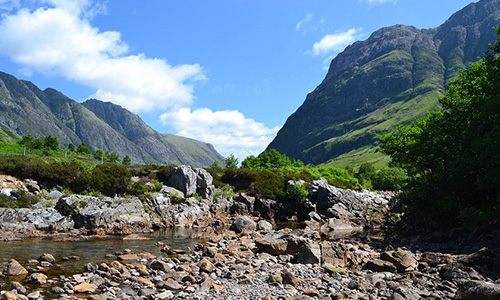 As discussed above, I climbed Ben Nevis in August this year. After having breakfast, I joined a group of hikers and began the hike. Though the route is extremely rocky and steep, it was easy to follow. Fortunately, the weather was clear and warm that day. I was able to cover 570m (i.e. centre of the Red Burn and the Lochan Meall an t-Suidhe) in only 1 hour. The day was really awesome for me as I got an opportunity to witness the stunning views across the Lismore, Loch Linnhe, and the Isle of Mull. I could not stop myself from capturing the views in my camera. After clicking pictures, I started again and covered the next 100 miles.
I had successfully reached 1200m high and was surrounded by the fog. Steadily, I was able to make it to the summit of the hill. Within 4 hours, I was at the top of the highest mountain of the Scotland.
I really enjoyed the hike and it was a great experience. If you're also planning the same, don't forget to first work on your fitness.