Having a membership of the National Trust comes with its own perks. The prominent one is that you can visit and stroll around the grounds of Quarry Bank Mill.
As a wanderer, I love to explore the nature and exploring new paths. Over the last few years there have been some changes at the mill, whether it be the upkeep of the properties or improvements of the gardens.
I have an amazing experience that I will now share with you of my recent visit to the gardens. Also, I'll take you through the local parks, woods and woodland wildlife you can find nearby.
Let's Walk into The Woods
After coming out from the garden, I noticed a water stream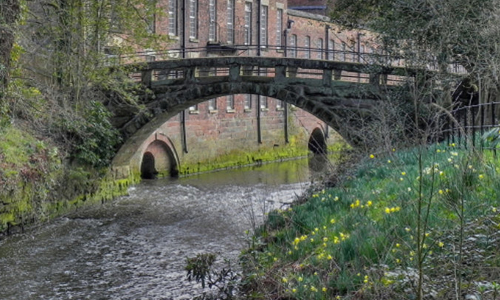 moving peacefully to the woodland. Without a second thought, I started following the stream, which took me into the woods. While moving in the direction of the water stream, I came across a quiet, hardly touched path. Wandering this path makes you wonder how different it is from the days when the mill was running, are you taking in the same views as someone from that time period?
Let Yourself Unleash in The Nature by Visiting Local Parks
After enjoying my walk through the woods, I reached a point, which opens into the local park. It was a large yet beautiful park with play areas, wildflower gardens,well constructed paths and even a little cafe. There were plenty of people enjoying the park which shows that it is a great place to be on a sunny day.
Beautiful Garden on The Hill - A Sight to Behold
At Quarry Bank Mill, I was amazed to see the planting done on a cliff-like surface. The combination of rocky stone faces and woodland walks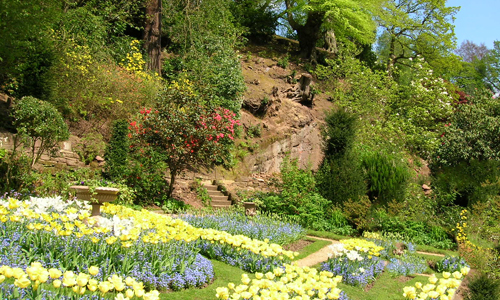 are what make hilly beautiful gardens so spectacular. The hilly garden at Quarry Bank is definitely high up on my list of favourite gardens.
Undoubtedly, visiting the gardens Quarry Bank Mill is fun all year round. The beautiful sun rays seeping through the woods and falling on the green foliage is an awe-inspiring sight to behold.