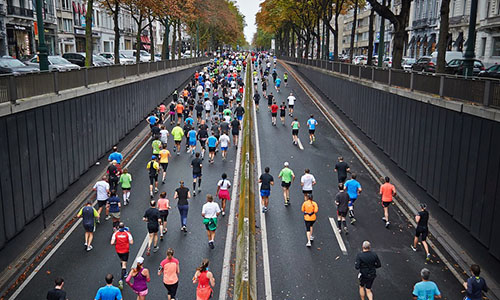 Preparing for a marathon run months and weeks ahead of the event is an ideal thing to do. However, the hard work that goes into achieving the goal is not as easy as it sounds. It takes a lot of struggle and pain. But to sustain all of this requires hard core training, good diet, commitment, and the right kit. The journey might break you down several times but a few tips can help you rise to your best. Let us look at some tips that might just be the advice you have been looking for to cover those long miles without losing your cool.
Advice from an Experienced Marathon Runner
A marathon expert is the right person to consult before starting your journey. Their experience can be a learning experience for you. Starting with shorter distances is the right thing to do. This helps in gaining stamina. A dedicated work-out session for at least 20 continuous weeks can help you achieve your target. One can even follow a strict training plan that is tailored particularly for marathon runners to achieve better results.
Consulting a doctor and a dietician at such times too can prove to be beneficial for your overall health. Maintaining your weight might bother you. Losing weight should not be the goal, but building muscle mass is the ideal thing. A dietician can help you with the daily nutrients and nourishment requirement of your body. Hence, keeping a track of your medical history is advisable.
Buying the Right Kit
Right from a good pair of footwear to investing in the marathon special clothing, buying the kit that enhances your performance is very important. Not only will this help you avoid random injuries but will help you face the challenges that occur during the run.
Keep in mind the track, terrain, or trail you will be running on and buy shoes or runners according to the kind of track. Prefer lightweight footwear and clothing. Most specifically, your gear should be breathable and comfortable. This can be helpful in case you sweat out a lot. Remember that waterproof and windproof outer layers can be of great use in the times of rain and snow. Protecting your head, hands and ears by donning a buff or beanie hat along with gloves is ideal when temperatures are low.
Look for Motivation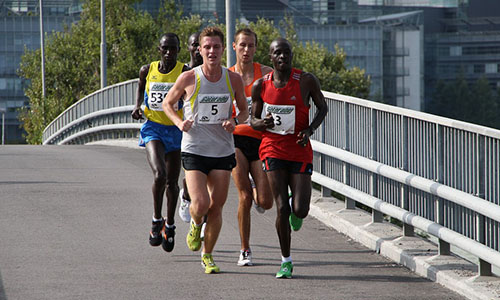 Most of the times you need a motivational factor to get going. Along with physical fitness, something that provides you mental stability and inspires you to move on even on the hardest of days. Rigorous training can take a toll on your overall strength and well- being. Regular rendezvous with friends and folks can help to retain your losing vigour. You can even club with other marathon runners to inspire yourself to work hard.
Follow a Balanced Diet
Craving for unhealthy binging is a habit to get done with if you have marathon run in your mind. Follow a proper chart according to your daily activity level and calorie expenditure. Healthy balanced meals throughout the day can boost your energy levels and keep you fit without staying hungry for long hours.
Opt for healthy foods -- fish, eggs, chicken, turkey, nuts, almonds, etc. which are rich in protein, omega 3, and calcium. These will definitely improve your muscle strength and repair tissues. Ginger tea, green tea, and Manuka honey act as anti-inflammatory antioxidants.
Salads, fruits, and spinach in the form of smoothies can prove to be a healthy source of nutrition.
Relax, start slow, collect yourself before going all out. Train your mind along with the body and visualise yourself crossing the line. Nothing will stop you from gaining success if you follow the above tips.