Looking for a way to relieve all the stress from home or work, then a day hike is the best way. Don't feel baffled if you are not sure how to prepare. The following list of pre-requisites will cover all you need to know about preparing for your day-hike.
The most essential art of going hiking is to plan it properly. Pre-requisite planning takes you a long way and reduces the risk of losing track or route, running out of food, etc. be ready for anything that might go wrong on your way.
Are You a Lone Wolf or Not?
Keep in mind if you want to travel, alone or not. If you plan to take a friend along then it will help you against getting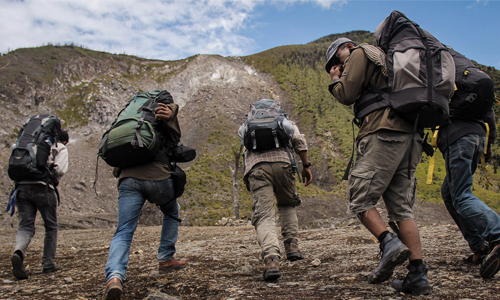 bored alone on the hike. However, if you are the one who likes to let the nature sink in and enjoy watching the sunset, then plan for one. In case you are travelling alone, be sure to tell someone where you are headed and give them a trial map with your route marked, so it is helpful in case something goes wrong.
Pick Your Poison (not literally)
Decide where you want to go hiking. If you have picked the place, your planning is half-way done. Check online for hiking options near you and get a trail map top mark your route for ease in finding your way. Carry a GPS device so as to avoid the risk of getting lost. Then, research the total distance you are going to cover and if there are any challenges on the way. Make sure you check the weather forecast of the area a week before you plan to go and for the following week as well.
Carry at least 3 litres of water with you that would last you during the emergency too. As for food, carry dried fruits, nuts, granola or cereal bars to keep munching on and a pack of cup-noodles is always great. Keeping the first aid kit is important in case you need aid. In addition, remember to carry a torch or a headlamp to find your way back in the evening
Getting your dress right is essential. In case you get off-track from your original route, you should be easily visible to others on the trail so that help can reach you. Wearing bright shades that won't camouflage with the surroundings is the key.
Whatever the season be, sun is always harsh during the day, so it is important that you protect your eyes and face with a wide rim hat or cap made from a breathable fabric. Bandana is also a good way to keep sweat from entering the eyes. You can also wear lightweight sunglasses with polarised lenses.
Pick a shirt made with a breathable fabric, that absorbs sweat and dries quickly. If it is winter, then make it the base layer and add more to this. Given the unpredictable weather in UK, always be prepared with a waterproof jacket made with a breathable material and a hood. Plus, if you find one with zippers in the arm-pits, it is great for ventilation.
As for the lowers, look for a durable fabric that is brea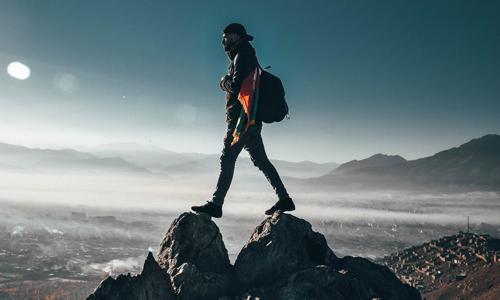 thable and dries quickly and is lightweight. Also, get a pair of moisture-wicking hiking socks to wear with your hiking boots. These boots are special as they come with a padded mid sole or insole for extra comfort.
This information should suffice for your first adventure and you can always keep on adding to the list according to your experiences.