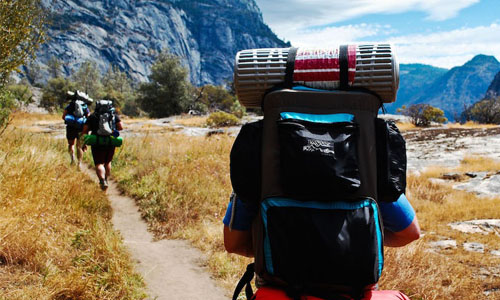 Do not take it lightly when I say this: backpacking is an art, and not many have mastered it. A year ago, I was one of the many people who used to stuff items into my backpack, without putting any emphasis on the logistics. It wasn't until my back started to hurt that I realised that something was not right. As I am a frequent hiker, backache is a baggage that I simply can't afford to take with me on my travels. Not only does it restrict my movement, but it also stops me from doing my favorite activity—swimming. So, I started investigating the problem and traced the origins of the backache to my backpack. With the help of a physician, I discovered that my lower back was getting unduly stressed due to the heaviness of my backpack. He told me that I should start cutting down on the weight of the backpack and also learn how to evenly distribute its weight for reducing stress on my back, or risk permanent damage to my intervertebral disc.
From that day onwards, I started exploring different ways to optimise my backpack, and after considerable research I was able to solve the problem. Since finding the solution, I have been backache free for eight months and still going strong. I now truly believe that my neatly organised backpack is worthy of being displayed for all to see in the National Gallery. Here, through this blog post, I would like to share my incredibly knowledge of backpacking with you.
Art of Backpacking Explained
Before packing your backpack, you should know about the fundamentals of backpacking. Split your backpack into three virtual 'zones' that can be used for organising and separating the different things that you wish to take with you. These three zones are the Bottom Zone, the Core Zone, and the Top Zone.
The Bottom Zone can be used for storing bulky gear. The items that you do not require before setting up the camp should be stored in this zone. The core zone is perfect for keeping heavier items that the require support of strong material. For keeping items that you would need during your journey to the campsite, the top zone of the backpack is ideal.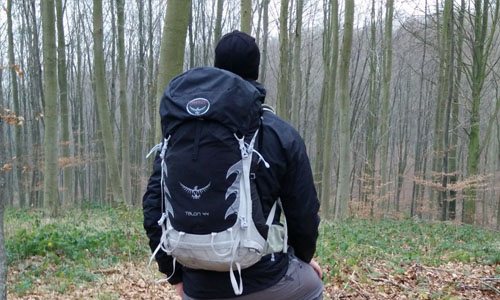 Apart from the aforementioned zones, the backpack also has some peripheral storage. Accessory pockets are good for keeping the essentials that you'll need often on your travel. In case you have extremely long items that cannot be kept inside the backpack, you can keep them on tool loops and lash-on points.
Approach You Should Take for Storing Items in a Backpack
With the right approach, you can make the task of storing items inside the backpack easy. Begin by filling up the corners of the bag, and focus on creating rows instead of columns. Make sure that the weight is distributed evenly on all sides as it will help in reducing the load on your back. Always make a habit of tightening the compression straps to streamline your load. This will prevent a shifting of load from side to side on your hike.
Items you Should Store in Different Parts of the Bag
I have already explained the different compartments in a bag and how they should be used. Below is a list of items that should be stored in these compartments for maximum convenience:
Bottom-of-Pack Items
Sleeping bag
Sleeping pad
Camp shoes or down booties
Core-of-Pack Items
Stove
Water reservoir
Food stash
Cook kit
Bear canister
Top-of-Pack Items
Rain jacket
First-aid kit
Insulated jacket
Fleece jacket and pants
Water filter or purifier
Toilet supplies
Accessory Pockets
Sunglasses
Sunscreen
Lip balm
Headlamp
Map
Compass
GPS
Tool Loops and Lash-On Points
Large sleeping pad
Camp stool or chair
Trekking poles
Tent poles
Ice axe
Crampons
Climbing rope
By storing the aforementioned items in the right compartments of your bag, you will ensure easy access to your supplies. It will also help you in maintaining equal distribution of weight in your backpack, and your back won't get stressed so easily.