There are successful vaccination drives across the UK, but going outside can still prove to be challenging. There are positive signs across the world. However, there are many countries that aren't able to contain the deadly COVID-19 virus.
If you are into outdoor activities, there are many places in Britain that you can enjoy. Staycations are a popular choice among many.
Although the weather conditions would differ from countries such as Spain or France, there are various spots throughout the UK that you can visit. There are some scenic beauties that you wouldn't want to miss in the United Kingdom where outdoor activities are available.
Here are some of the activities you can explore without having to leave the UK: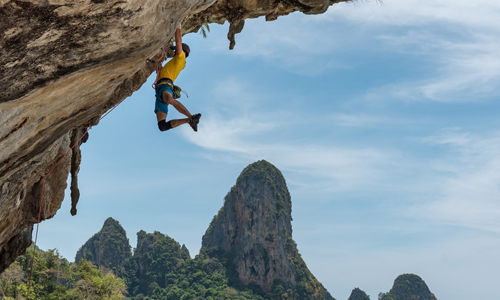 Rock Climbing
As fun as it seems, rock climbing is one of the best full-body exercises which requires full-body strength. There are plenty of places in the UK that you can visit for rock climbing. Pembroke in Wales and Land's End in Cornwall are some popular places to visit.
It does not matter if you are a newbie or an expert. You can enjoy every bit of it. If you live in populated areas, you would likely enjoy the sparsely populated man-made indoor and outdoor climbing walls.
There are various devices such as crack simulators, campus boards, rock rings which you can take advantage of while learning how to rock climb. Many use hang boards to increase their strength as well.
Surfing
There are some areas in the UK which are great for surfing. There are also plenty of surf schools if you wish to learn it. The UK has over 11,000 miles (17,702.78 km) of coastline, which hosts both beginners and experienced surfers. Places like Northern Island and Portrush in Co. Antrim are some popular choices to begin with.
You can check out the weather before applying for a surf school. You can also look for alternatives such as a kite surfing, paddle boarding, etc.
Many schools also educate their students with boards made from foam instead of fibreglass.
Paddle Boarding
COVID-19 has taken a toll on each one of us. However, there are many businesses which have grown during the ongoing pandemic. Fibreglass SUP boards are one thing that has gained more popularity in recent times.
Bringing a heavy board for paddle boarding can be very inconvenient and difficult for many. SUP boards are, therefore a much simpler and convenient equipment to paddle board. You can paddle around the lake, enjoy a wonderful view of the lakeside and go fishing.
Sometimes you might fall off the board, but it is easier to keep the balance once you get the hang of it. It is a fun and engaging activity that you can enjoy with your friends.
Kayaking
There are several places in the UK, which are ideal for kayaking or canoeing. It can be expensive to purchase a new canoe or kayak. However, there are various rental services which come in handy when you want to go kayaking.
Know the difference between canoe and kayak:
A canoe is an open boat, which allows you to kneel or sit inside. A single paddle can be used.
Whereas, a kayak is enclosed, and you can sit with your legs fully extended inside. It requires double-bladed paddles.
Going out on an adventure?
It has been difficult for the many of us during this ongoing pandemic. However, if you live in the UK and are plan to get back to adventurous activities, there are plenty of outdoor activities which can help you relax and have fun.