Loving the outdoors is one thing and preparing yourself to go on these adventures is another. If you are an avid hiker or like to go camping often, or just generally love adventure, you probably know about the emergencies that might come your way.
You might even have an emergency first-aid kit. But what about the times when you take your dogs with you? Do you use the stuff from your medical kit to nurse their wounds? It's not that simple. As dog owners, you know how careful you have to be with the fluffers, they often stray away, get scratched, go off-track and get injured. So, a couple reasons why you should carry a separate first aid kit for your doggo.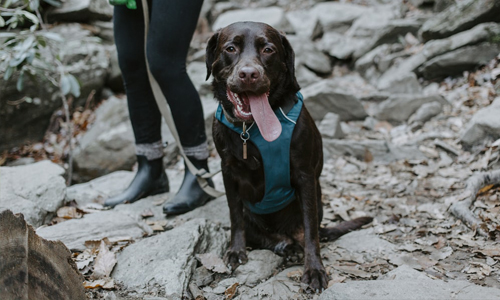 You might run out of supplies if you are travelling in a group and if a couple of people get hurt along with your pet, it will put you in a dilemma as to who to treat first
A pet first-aid kit is better because you would be using things designed for pets rather than improvising your own kit
So, it is essential that you get a dog-specific first-aid kit or add those materials to your own kit so you don't have to bulk up your load. Look at some of these items I include in my dog's first-aid kit.
Vet Wrap
Vet wrap is a flexible tape bandage which is highly useful in different cases. It is very sticky but it does not stick to the fur or the skin, only to itself. It can be used in a variety of ways and can help you improvise if needed.
Muzzle
Dogs are innocent, but like anyone who is in pain, they can also act out. I prefer to carry a soft muzzle or a piece of wide webbing that can be turned into one if need be. A triangular bandage can also be pretty useful in this situation but carry at least two.
Dog Boots
You can get dog boots if you are hiking on a rocky terrain to ensure that the dog's feet don't get cuts or scrapes. These boots also prove useful if your dog has bandages. Their bandages will stay dry and clean and the wound won't get infected.
Dog Bandages
Dog bandage brands often offer you with all-in-one bandages that have a wound-pad and fastener attached. They are non-adhesive, flexible, and water-resistant bandages, and quite flexible. Make sure you include a basic bandage, a joint-bandage along with a paw-bandage which are available in different sizes to fit your dog perfectly.
Hydrogen Peroxide
Hydrogen peroxide is a good cleanser for wounds. However, it is also the same thing that is given to dogs to induce vomiting if they have had something poisonous. It bubbles up in their stomach and causes irritation to make them vomit out the poison. It's advisable to consult your veterinarian and ask for the dosage recommended for your dog.
Emergency Blanket
Just like the foil blanket you carry in your emergency kit, make sure you carry one for your dog as well. This blanket will make sure to protect your dog from hypothermia in case they are being treated or evacuated.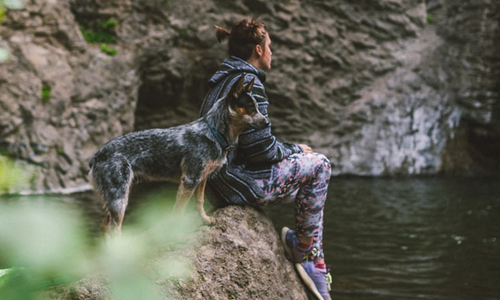 Measurement Marked Syringe
Carrying a syringe with measurement markings is safe as it helps in squirting or flushing out wounds and also helps ensure the correct dosage of hydrogen peroxide is administered.
So, these are some of the essential items you should carry on your trips. Taking some basic wound care and wrapping classes is a good thing if you travel frequently.
Note- The author of this article has not taken any professional pet medical training, this is just an account shared on the basis of personal experiences gained over the years.