Master Backcountry Skiing with These 9 Tips
Backcountry skiing offers a refreshing change from urban life as it takes you away to unchartered territories without groomed trails. There is no need to queue or pay for a lift ticket, and the snow-covered wilderness provides silence which is soothing to the mind, body, and soul. The only challenge is the extra hard work that you have to put in to get up the mountain on your own. There are no ski patrols available for emergencies, which means that you have to be fully prepared and ready to face the elements on your own. It is imperative that you check the avalanche report, and maybe take an avalanche safety class or two before setting out for your backcountry adventure, and carry appropriate safety gear at all times. Besides general safety measures, there are a few creative tips and hacks that can help you withstand the might of snow on your own.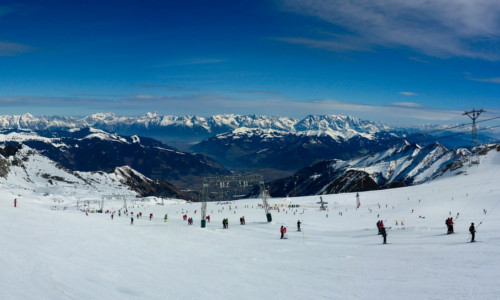 1. Bring Two Pairs of Gloves
It may add to the weight of your backpack, but four gloves are always better than two. To make the trek more comfortable, it is better to wear a pair of gloves while ascending and a fresh pair of gloves while descending. More gloves mean that you won't be uncomfortable with sweaty hands on your skiing trip.
2. Get your Poles Sorted Out
Make sure that the pole that will be used on the hillside is shorter than the one on the other side. By using this tip you will be able to tread through snow conveniently. Once you have shortened the pole, use bike bar tape to hold it in place and prevent it from adjusting on its own.
3. Keep your Snacks Warm
Long backcountry skiing session requires you to keep a decent supply of snacks with you to maintain your energy level. On thing you can do is to keep your energy bar in your glove, placed along your wrist, to keep it warm. This will make sure that your snacks stay unfrozen and remain easy to chew.
4. Substance over Style
Keeping your goggles on your forehead for style while starting your ascent is a big no-no. It is always better to keep your goggles safe and sound in your jacket, in order to prevent them from fogging up.
5. Comfort for your Bum
In case you like to sit for a while after skiing over a period of time, a cheap foam pad can be carried for a comfortable sitting experience. Be the envy of the pack with this amazing ski hack.
6. Use the Versatile Ski Straps
Ski straps can be used in a number of ways to make the task of managing ski gear easy. If your ski skins lose their stick, you can wrap these Polyurethane straps around the skin and ski for making sure that they stay in place. In case a buckle breaks on your ski boot, you can interlock two ski straps and wrap them around your boot.
7. Prevent Snow Build up on Skis with Wax
Wax provides a slippery layer which prevents the accumulation of snow on your skis. Wax the top and the bottom of the skis for a comfortable experience.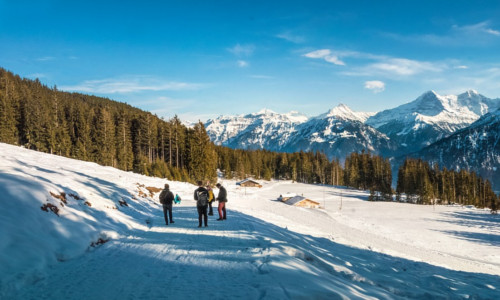 8. Fresh Smelling Ski Boots
By putting a tea bag in your ski boots, you can keep your boots fresh smelling after a grueling session.
9. Hand Warmers
Last but definitely not the least; a Hand Warmer can be a wonderful addition to your backpack. Besides keeping your fingers warm, hand warmers can be used for keeping cellphone or GPS receivers warm to extend their battery life.