Making Your Autumn Interesting with Microactivities
I know summer is over and you might be thinking that now you have to wait for the entire year to continue your adventure activities. But I believe it's the passion for adventure that matters, not the weather. Autumn is a wonderful time of year when you can enjoy the beautiful weather and see the gorgeous scenery. If you are searching for some convenient and simple activity that can fit into your weekend schedule, then microadventures is perfect. It is something that will give you a break from your busy life and helps you to explore some wilderness, stunning nature and peace. The advantage of microadventures is that it is also suitable for individuals who are not very open to outdoor activities. Now, here are some of the top microadventures on my list that you can enjoy this fall season:
Breathe in an Open Sky
If you feel isolated in your house and feel like you want to breathe in the open air, then you should go outside and explore nature. Look for a less crowded spot and pack your bags and leave. Sleeping in the real wilderness may seem scary at first, but if you prepare smartly, at night, you will see the gorgeous vistas of the stars and natural world. With the breath-taking view of the sunrise that brightens the landscapes, the autumn morning will leave you awestruck. But don't forget to bring an insulated sleeping mat, big socks, and other items to warm you up, as sometimes the night can be very cold.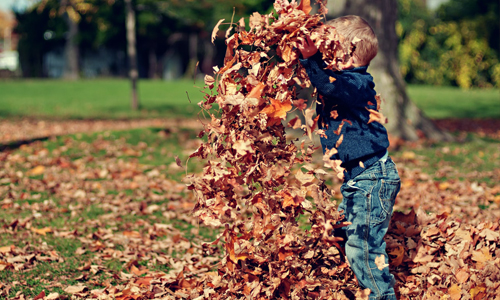 Go for a Bikepacking!
The cold temperature makes this the best time of the year when you can go for bikepacking with your gang. It is the best combination of wild camping and mountain biking. You typically do off-road cycling on rough or gravel roads and singular-track paths. The best thing about bikepacking is that all you need is a bike, water, some food and other essentials such as maps & tools, first aid, & camping gears. Today, there is some custom-designed bike for bikepacking so you can comfortably cover long distances along with all the essential backpacking bags. What are you waiting for? Go for this fun activity and have a happy weekend.
Plan a Mountain Climbing
Mountains are remarkable and you might feel like every problem in your life is solved whenever you are around them. It is the best way to escape from your monotonous life. Autumn weather also provides you with stunning scenery from the top of a mountain. With your friends and family, schedule a mountain climbing trip and cherish every second of it. Make sure you decide your trail beforehand so that during your climb you don't get confused. Besides that, don't forget to bring all the essential with you, such as first aid box, maps, compass, torch with you so that you can use them when in need. Mountain climbing is a best way to experience the essence of our nature.
Visit Somewhere Wild via Train
It is one of the simplest kinds of microactivity. It will allow you to enjoy the various landscapes and observe the world around you. Along the way, you can also take photos. Travelling on a train gives you a whole new of experience as it creates a pleasant impression in our mind. The best thing is that it's smoother than driving and the traffic delays are also gone. Go and look for a perfect destination on your map and go for a long and happy train journey!
Walk in the Wood!
If you want to witness some local wildlife and nature, then you must plan a hiking trip. You may encounter some beautiful rivers, mountains, caves and other scenery during your walk. Look for the trails around you and plan your trip accordingly. Don't forget to carry all the necessary things that you might need during your hike. Start early in the morning to make sure you don't miss the spectacular autumn sunrise. Gather your friends and start planning your hike!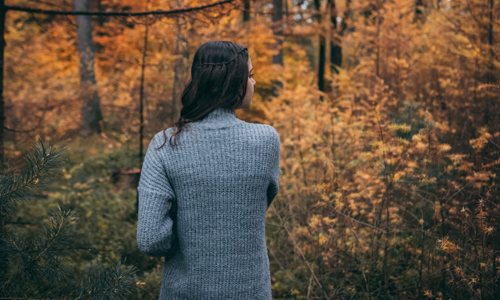 In Conclusion
The perfect way to escape from your hectic schedules and do some fun things for yourself is through microadventures. It's challenging, inexpensive and quick to coordinate. These activities will build an adventurous spirit and inspire you.