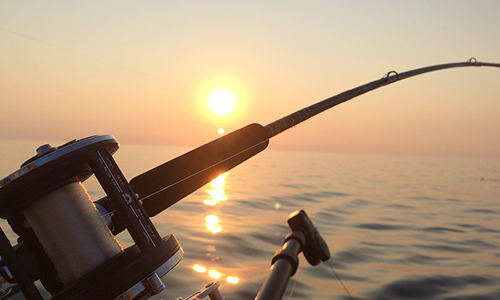 Paddle board fishing is a novel experience. It differs from regular fishing techniques. Using the paddle board technique, you get access to shallow waters that aren't accessible if a boat is used. Here are a few tips that would come in handy when you plan to undertake Stand-Up Paddle Board Fishing this weekend.
Choosing the Paddle Board
Before heading out to enjoy fishing, it is of utmost importance to choose the right paddle board. There is a multitude of boards that come with pre-installed fishing boxes. These boxes can be used to keep all your fishing gear. You can also use these boxes to store the catch. Pole holders are also included.
Keep it Light
You need to keep pushing yourself while undertaking this exercise. It is advisable to use a paddle board that is lightweight. Keep it light and only carry things that are required. Refrain yourself from carrying unnecessary stuff.
Wind is an Important Factor
The flow of the wind is to be used to your advantage. Find places where the wind can be used to float your back. The wind, most of the time, would be strong enough to blow the paddle board around. In order to avoid unnecessary ordeals, it is advisable not to go against the flow of the wind.
Wading Shouldn't Be a Problem
To fish using the paddle board is an exciting thing to undertake. But in case you find an opportunity to wade, please do that. In this way, you might well be able to increase your catch. You can also tie the board to your waist using a rope, then jump into water and wade.
Try Not to Change the Lures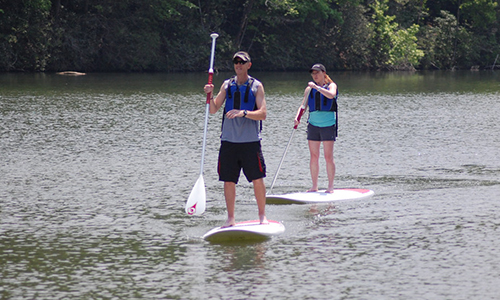 Changing the lures while riding a paddle board can be a tough ask. Changing fishing lures is easy while riding a boat. Paddle boards aren't all that stable or spacious when compared to regular boards. For this very reason, it is advisable to use the same lure for as long as you can.
Fishing on a paddle board is undoubtedly an exciting experience. You just need to do it the right way. Put to use the nets, ropes, and all other paraphernalia.