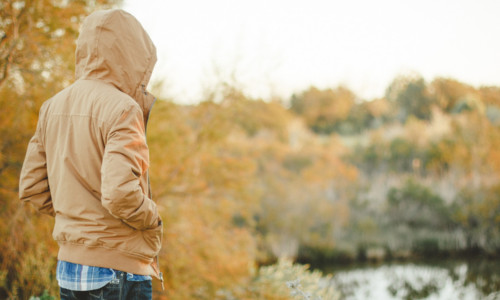 The wide range of jackets available in the market makes the process of selecting and buying a winter jacket quite confusing. In case you have recently started indulging in snow sports, making the right choice becomes even more important. While selecting a winter jacket, one should have the basic understanding of shells. There are two types of shell jackets available in the market: Hard Shell Jacket and Soft Shell Jacket. Both have their own benefits and uses. You do not want to be stuck with the wrong type of shell in the middle of an unforgiving snow filled terrain.
Hard Shell Jacket
A hard shell jacket is a waterproof jacket which can sometime be insulated. It is lightweight in design and comes with a hood. Hard shell jackets provide breathable comfort to the wearer and protects from rain and snow. The fabric of these jackets is not too stretchy but extremely durable. For differentiating between a soft and hard shell jacket, you can pull them slightly, if you hear a crinkly sound it means that you have a hard shell jacket on your hands and if there is no sound then it is a soft shell jacket.
Uses: If you will be frequenting places with heavy snow and rain, you need to wear hard shell jackets for maximum protection. You can go hiking, camping, and backpacking on rainy and snowy days without any worry while wearing a hard shell jacket. Hard shell jackets, which do not have insulation, are quite lightweight and packable, thus easier to take with you on adventures where carrying extra weight can be a hindrance.
Soft Shell Jacket
Water-resistant, stretchy, and breathable, soft shell jackets provide protection from light snow and rain. These jackets have a soft lining or fleece lining which offers added warmth to the wearer. Unlike hard shell jackets, soft shell jackets are not fully waterproof and only water repellant. These jackets are suited for maintaining a comfortable body temperature during cardio-intensive activities.
Uses: Soft Shell Jackets are widely used as an insulating mid-layer when you're going out for skiing or dressing for cold, snowy weather. These jackets are ideal for daily wear in snowy conditions and are more fashionable and trendy than hard-shell jackets. The major drawback of these soft shell jackets is that they are quite heavy and hence, difficult to pack and carry.
Decision Time: Which jacket should I wear and when?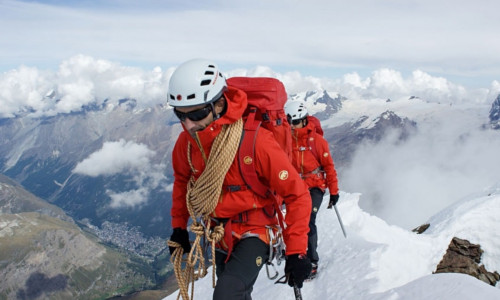 If you are a skiing enthusiast who likes to outdo other skiers by whooshing through the powdered terrain, choosing a soft shell jacket is a no brainer. These stretchable jackets provide unmatched maneuverability to the wearer and makes body movement easy. High-breathability in heavy snow is another advantage of these jackets which makes them quite comfortable to wear. People who are not interested in snow activities can also wear these jackets as regular clothing on a snow day. Soft shell jackets come in trendy designs and look quite fashionable when worn. You can wear them to parties and events without thinking twice.
When going for a multi-day hike in snowy conditions, I advise that you always pack a hard shell jacket. A hard shell jacket offers complete waterproof protection; hence it is ideal for fully safeguarding yourself against the elements. The high durability of these jackets also makes them a perfect long term investment.
Whether you are buying a hard shell jacket or a soft shell jacket, make sure that you are buying a branded product with a decent pedigree. It is quite important that you invest in a reliable brand as trustworthy protection is needed against inclement weather.