Make your Ski Resort Experience Fun with these Tips
Have you ever felt the need to break out of your monotonous life and go for an adventure? A ski-resort is a wonderful option if you love to whiz through open spaces with white sheets of snow covering the ground. Without being too difficult to plan, a tour to your nearest ski resort can provide you with a much needed break from your daily life. But to make this experience worthwhile, you need to follow certain tips to make life easy for your accomplices as well as fellow snow aficionados.
Stay Safe and Sound by Planning your Daily Itinerary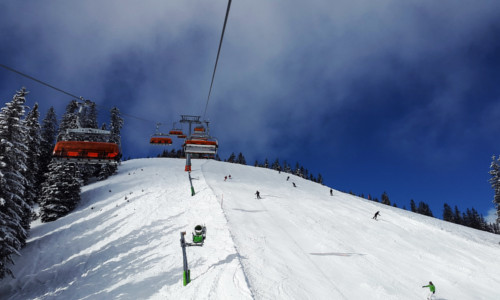 The whole purpose of choosing a ski resort over a random snowy hill is that you can enjoy it while staying safe with your family and friends. There is a high chance that you may not get good signal for your phone on a ski-resort, hence discussing your meeting points at different times of the day for sharing a lunch or a dinner is quite important. Always plan your daily schedule and inform your group about it before setting out for your daily dose of adventure.
Be Social!
During your sojourn on a ski-resort you will spend a lot of time with strangers, especially on chairlifts up the hill. Stay friendly with strangers and help each other. Not only will you expand your Facebook friend list, you will also meet plenty of interesting and like-minded people.
Stay in the Lift Line
Always enter a lift line with your mates and do not cut into the queue in order to ride with them. No one likes a rule breaker on a trip meant for fun and pleasure.
Be Aware of the Lift Line Merge
Lift lines are difficult to read and can become complex if you do not pay attention. Always wait your turn and be ready to move when you have the right-of-way.
Know Your Limits
Everyone has different skill levels in skiing. Instead of trying to outdo your better skilled friends, stick to what you know best. Focus on having fun and let them try conquering tough terrains. There is a time and place for competition and a ski-resort is not the right place for it. Use your experience as motivation to get better at skiing and enrol in skiing classes to master the discipline.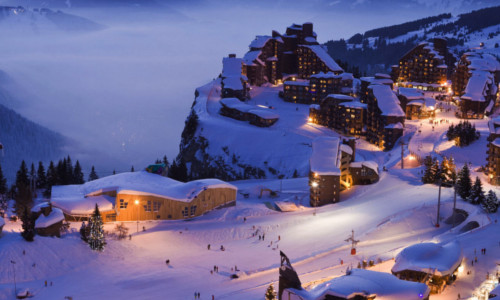 Stay Aware of your Surroundings
When there is a large crowd of skiers in a limited area, always stay aware of your surroundings. In these smaller spaces, there is a high likelihood that you may collide with a fellow skier. Maintain a steady pace and ski cautiously with your eyes wide open.
Take Breaks
If you are not a regular skier, there is a high likelihood that you may tire easily. In order to avoid development of fatigue, one should take regular breaks while skiing. While taking a break, make sure that you are out of the way and in a visible area. Stay outside of the running area frequented by skiers while taking a break.
Share the Accommodation
During the skiing season, ski resorts are extremely busy. It is not a bad idea to share your lodge with other skiers. This will save you a lot of money and provide you with an opportunity to make new friends.