Fast food is, by definition, food that is cooked quickly and served conveniently when the time is scant and the hunger is pressing. Fast food is not considered to be healthy, because it is not cooked with the intention of being highly nutritious. However, if you are health junkie and a regular 9 to 5 employee, you need nutritious food which is cooked in a jiffy. Fighting this conundrum for years, I have struggled to keep up with my workout regimen and nutritional needs. I have spent countless hours finding recipes that I can cook myself. My efforts were all in vain until I met my cousin recently, who is a fitness instructor. She opened my eyes to a world of highly nourishing meals that can be cooked easily and quickly. I would like to share some of her tried and tested recipes, which I have cooked myself and found amazingly tasty and easy to prepare.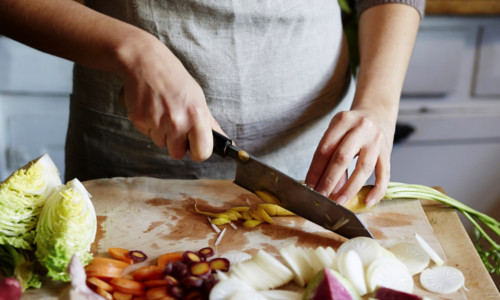 Pot Roast Soup
No meal is complete without a soup. Especially, when it is a Slow Cooker Pot Roast Soup, it sets the scene for a sumptuous meal with its delectable taste.
To prepare this recipe you need:
1 tablespoon minced garlic
1 teaspoon dried thyme leaves
1/2 teaspoon salt
1/4 teaspoon pepper
2 cups broccoli slaw
1/2 cup frozen peas or carrots
1 boneless beef shoulder roast (2 1/2 pounds)
2 cups chopped onions
1 can (14 1/2 oz) diced tomatoes with green peppers and onions
1 cup frozen hash brown potatoes (cubes) or sweet potato
1 cup beef broth
12 equal pieces of beef roast need to be cut with a sharp knife and placed in a slow cooker. All ingredients except for broccoli slaw and peas need to be added in the cooker. Now you need to cover and cook on high for 5-6 hours or on low for 8-9 hours. Before taking the beef out, check if it is fork tender. Add broccoli slaw during final 30 minutes of cook time and stir the whole mixture. Now, turn off the slow cooker, stir in peas, and let them stand (covered) for 5 minutes before serving.
Poached Cod in Tomato Sauce
I do not like seafood; however, this dish has found a way into my heart because of its unique flavor and health benefits.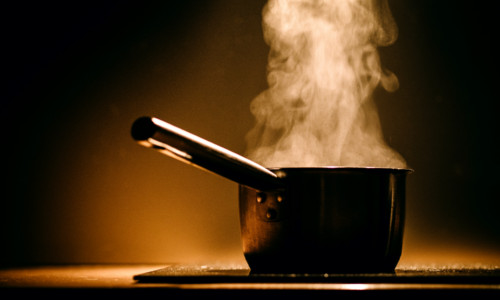 To prepare this recipe you need:
Salt
Pepper
1/4 cup chopped herbs (You can select from basil, Italian parsley, or cilantro)
4 (6-ounce) skinless, boneless cod fillets
2 cups of salsa or marinara sauce
You need a large skillet with a lid to prepare this dish. Pour two cups of marinara sauce or salsa into the skillet and boil it. In the meantime, blot cod fillets with a paper towel and season both sides with salt. Place cod into boiling sauce. Reduce the heat to a simmer and cover the skillet with the lid. Cook for 5 to 8 minutes. Once the fish is opaque, add pepper and fresh herbs over it. Serve the dish with your choice of side.