From outdoor adventures to beautiful city cultures, Scotland offers you with some mesmerizing solo travel experiences. Besides the dramatic beauty of nature, there are a lot more things that one needs to consider and remember while going for solo hiking.
Here's what Yvette Webster, a Kiwi expat revealed about her hiking experience in the Scottish National Trail and the lessons that she learned from her experience.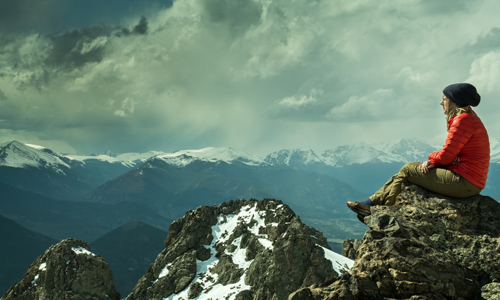 Setting off on her wild solo adventure on May 13, 2018, Yvette completed the 864 kilometres long Scottish National Trail in just under seven weeks. The foremost things that she mentioned about her hiking experience are given below.
Know your own limits
Remember, you have planned your hiking knowing your own capabilities and strength. No one can know you better than yourself and thus, you should avoid getting into doubts or fears when someone try to project their own fears and worries onto you. The same happened with Yvette when she met with an older man who was also hiking. He lectured her on how difficult her chosen path was and this caused her to panic. However, she soon realized that a man who had known her only for a few minutes can never know her capabilities and limits.
No overstuffing of backpack
Just like most other people, she packed too much stuff including books, maps, shampoos, and conditioner that were not necessary. Wondering why? Well! You would never have a good hair day while hiking and as such, it is useless to carry hair-related stuff. Hence, to prevent getting disappointed and loaded with additional objects, it is better to carry only what really matters. Lead a minimalist lifestyle during hiking and be happy!
Celebrate making mistakes
To err is human and thus, it is absolutely perfect to make mistakes on your hike. Yvette packed wrong maps that were of no use and she had to navigate herself out of miserable situations. She missed packing band aids, which caused her walking miles with large blisters on her feet. All these mistakes taught her to push herself towards her goal with confidence. Hence, mistakes during hiking would only let you grow.
Treat your body with respect and love
Long-distance hikes would definitely bring forth a completely new lifestyle for you. Just like Yvette, you may find your back to be toned and muscular, and your legs to be super-strong. If you wish to feel proud and grateful to your body while hiking, you should stop mistreating your body at younger ages. Instead of binge-drinking or eating unhealthily, start including healthy food on your diet.
We need nature
She realized that nature does not judge and thus, you can always have the most critical and life-changing conversations with yourself amidst nature. Talking to yourself when you are all alone in nature may help you making crucial decisions. You may find better solutions to your problems in life.
Replace your fear with confidence
It is quite natural that you would have a lot of doubts and fears while setting up your mind for a solo hiking. Yvette chose to tell herself a different story, that is, she is brave, strong, and capable. She continued to say this different story until her fear was replaced with confidence.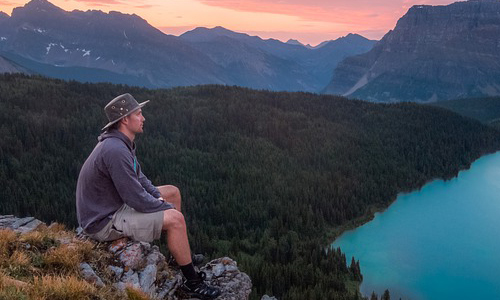 Nature needs us
Besides enjoying the goodness of nature, it is essential that we do something good for the nature. We may extend our hands to donating in charities or take part in environmental campaigns and other activities.
The entire world is now in a crucial stage due to the economic downfall resulting from COVID-19 pandemic. This clearly indicates how much the nature needs us now more than ever.
So, can you relate to some of the aforementioned lessons that Yvette has learned from her solo hiking in Scotland?