You know that feeling, when the sun is awake in the sky, warming up your back, and the roads are so easy-going that cycling feels like meditation? The afternoon was a vision in Sarthe with its traffic-free roads that were once railways located in the northwest of France. Sure, I have had a wonderful time even without a bike. Exploring the Jardin Mosaïque located at Asnières-sur-Vègre, and the paintings of St. Hilaire was an eye-opening experience overall. Not to forget the La Fleche ceramic museum.
I have also energized myself with more than necessary breaks on coffee, scrumptious pastries, soft tartiflette, and of course, cola. I wanted to visit the Château du Lude, a French Renaissance landmark located in the intricate territories of Le Lude. After the castle, my night was going to be a humble visit at a local guest room, or chambres d'hotes, as they call here in France.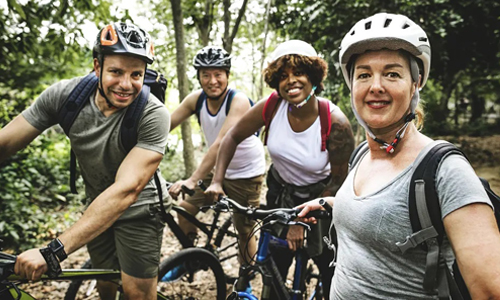 The day before was no different, thankfully. I bid adieu to Le Mans and its vibrant streets with me being on the bike for hours, following zero traffic and many farmlands. Sometimes, the view had nothing but tall sunflowers planted in rows after rows along with green corn crops. While, other times, an occasional Chateau peeped through the horizon or a village in the distance. It felt like there was a competition going on amongst each landmark I came across, the competition of who can stun visitors more.
The upcoming day was going to be a tribute visit to the renovated Chateau de Grand-Lucé along with a vineyard (yes, a classic French vineyard) named Vin Gigou located at La Chartre-sur-le-Loir.
I carried only the most basic requirements for this 4-day Sarthe exploration. It's barely an hour away from Paris if you go by train. I was especially interested after knowing about the La Sarthe à Vélo, a recently promoted 250 miles of biking trails yearning to be explored. Sarthe, with its exquisite landscapes and flat terrains, was turning out to be the ideal destination for cycling.
Of course, I should also count myself lucky for the lack of rough winds. Sunlight blessed me so far to cover 50 miles each day. I followed V44 And V47, the former having historic links with the town Alençon that was joined to Le Mans in the north and Sablé in the west. If you want to listen to Gregorian chantings, you can go further to Abbey de Solesmes.
The V47, on the other hand, is a smooth ride to the Loir, a lesser-known attraction that still has a lot to show from castles and villages to wines. It gets a bit hilly as the road goes south, something that takes me home to Scotland.
Even with all of its beauty, La Sarthe a Velo did give me its fair share of frustration. The tricky roads had me taking out the GPS and the maps more often than I had expected to. Sometimes, I succumbed to needing the digital compass on my iPhone.
Nevertheless, I could get used to this pattern of waking up, having a delicious breakfast, charting my route, and deciding my next destination overnight. I booked B&Bs so that I didn't have to panic about where I was going to lay my head on at night.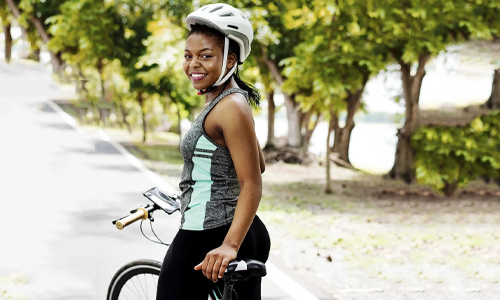 My routes were also closer to quiet country roads. I rode on a racer bike that had 25mm tyres that thankfully never faced a puncture. I would advise you to avoid bikes with thin tyres.
I could have enjoyed more picturesque views had I stayed a little longer. But I have no regrets. That's why I love touring on cycles. You can go as far as you want and explore at your own pace.