Being with nature and away from the maddening sounds and foul air can be therapeutic for your mind and body. Walking the sun dappled woods, snow clad mountains, or just far off beaches gives you a great chance to contemplate without the disturbance of ever buzzing phones and the rumble of the city traffic.
Nothing is better than hiking when you think about having this therapeutic experience. The simple and calming effect of walking in nature is something that we all should try at least once. There is a rhythm to walking that creates a meditative mind space that is addictive. Walking can make you become more mindful with your thoughts which will eventually make you a happier sentinel being.
Conversing with a friend helps!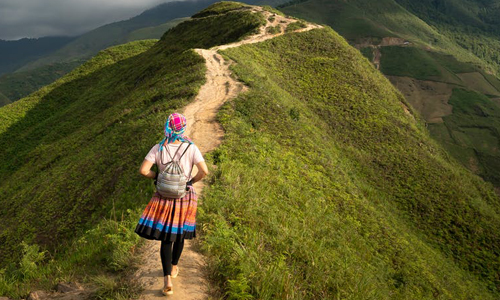 Our brains are programmed to function more with instinct rather than mindfulness. You can use this to your benefit by indulging in deep and meaningful conversations while hiking. This will definitely take away the focus from the physical effort you make. Bring along a friend you share a great bond with or anyone who is likeminded with ideas and thoughts.
Mindful conversations make the mind calmer even when you are doing something which requires a lot of physical effort. This will automatically put your body in pilot mode where you no longer worry about the distance you guys need to cover and the rough patches on the trail.
Walking together creates a calming rhythm of the left and right foot that evokes wise words and an urge to share your problems. This reduces stress hormones in the body and makes you feel happier and more content.
Walking alone evokes a sense of peace!
Walking alone is equally therapeutic but in an intrapersonal manner. You get a chance to contemplate your thoughts and past experiences all by yourself. Walking in constant a rhythm would automatically make your breath calmer. The surprises on the trail are solely for your amusement. Be it the flora and fauna you witness or the subtle changes in terrain, you will experience everything on your own.
A major benefit of solo hiking would be the sense of detachment from the city life you will be able to foster within you. This will make you more mindful and resilient to irk and worries of daily life.
Walking boosts your health benefits!
Walking has multiple health benefits which should be the sole thing to motivate you. Hiking in nature is even better as you get a greater endorphin rush that helps relieve a sense of discomfort. Moreover, your heart gets strengthened, attention and memory improves and calmer thoughts are evoked. Walking regularly would pump up the leg muscles which is a good thing for you especially when you get older. More muscles on the body keeps you in shape and retains energy and strength for the later part of your life.
Walking at your own pace is advisory!
There is no pressure on how much effort you need to put in to your walk. Going off how you feel is the key to real relaxed walks and you can choose the location of your walk accordingly. When you feel like working up a sweat, you can walk up a Welsh hillside or choose your local park with lots of trees and grass to make you feel calmer and more energized. A stroll around the block with a friend is also a great way to unwind and relax.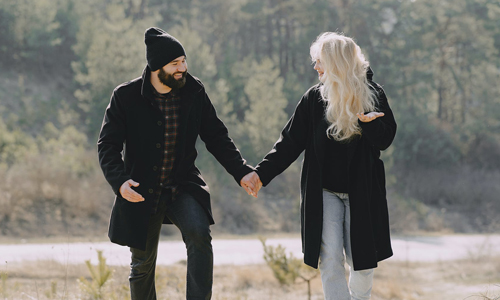 Relaxation and happiness come from acknowledging how you feel and keep moving so life in you continues to flow. Be it hiking or any other activity, movement is necessary to stir up your thoughts and tensions in your body and mind. This has proven to be an effective tool in creating a much healthier life.