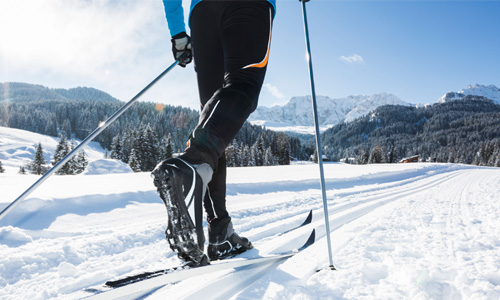 Nothing is worse than getting (literal) cold feet on the mountains. Cold feet can easily make a good day at a mountain into a bad one. One should take proper precautions to avoid feet getting cold, as frostbite can be a painful experience. We are here to save you with tried and tested tips, listed below, that will surely help you to keep your feet warm.
Boot Heaters to the Rescue
Once you try boot heaters, we bet you won't ski without them ever. There is a range of reliable and affordable range of boot heaters these days. Hotronics, Sidas and Therm-ic are the three main brands that rule the market and come complete with rechargeable batteries that you clip on the outside of your boots.
The batteries should last all day if you have not set them on the hottest setting. Add a couple of more hours to the life by switching it off during lunch break or when you take a break. Insert a special boot inserter in your boots that go in the space between the liner and the shell.
Invest in Good Quality Socks
Normal socks or sports socks do not work when it's icy cold. Invest in quality socks that are specially manufactured for snowboarding or skiing. The socks should be made of wool, bamboo or artificial fiber so they are able to quickly transport the moisture away from the skin. Thinner socks allow the micro-cushion of warm air trapped between the liner and your feet. Always try on the new socks or rent them before taking them to the ski trip. The feet that can breathe stays warm, so make sure that the socks are not tight on the top. Also avoid wearing two socks as it gets too tight while you are skiing and avoids blood to reach your feet and making them cold.
Understand Fibers
Bamboo- It is a natural and sustainable fiber that minimizes odor and is extremely breathable.
Artificial Fiber- It transports the moisture away from the skin quickly. Special ultra thin socks are designed for skiers for high performance. The thin fabric and the mesh combine with the semi-synthetic materials to provide comfort, making you feel that you are skiing with bare feet.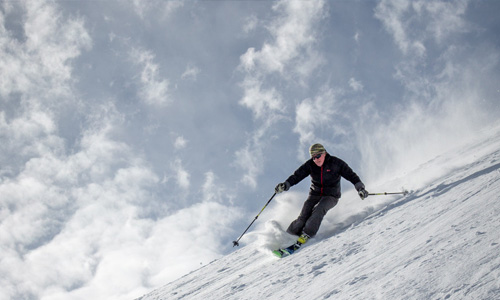 Merino- This non-itchy, fine wool allows high insulation and softness. Look for the socks that combine merino wool with the technical fibers in the ski socks for a premium ski experience.
Compression socks- These socks enable high blood circulation and getting blood from your legs to the heart. These socks reduce tiredness and muscle-soreness, giving you high energy and helping you recover quickly.
Silver- This kind of socks avoids heat and smell and can be used in conjunction with the other materials.
Cashmere- This is the premium ski socks that provide high insulation and feel soft on the skin.
Try Disposable Warmers
These warmers look like tea bags and are thrown away after use. Add into your luggage while you pack and put them in your boots where there is space between the feet and the boot.
Heated Socks
Technology has made so many advancements and the heated socks are the modern age socks that will surely help you out. These have rechargeable and lightweight batteries that can be taken off when not required. Just make sure that your socks are pulled high and the batteries are not placed inside the socks or else it might be super uncomfortable.
Try Boot dryer or Hot Dryer Bag
It is really important to dry out your skiing boots at the end of the day. If you feel even slight dampness, remove the liners and place them next to or under the radiator. The hotdryer boot bag has blowers that puff hot air into the bottom of your boots.
Eco Dryer
This is getting popular these days as it is said to dry the boots twelve times faster than the regular boot drying systems. They are eco friendly and there is no need for batteries or electricity. Also, they can be used multiple times.
These tips are sure to keep your gentle feet soft and make your days at the mountain memorable for you.