Keep warm with our Dare 2b range!
Founded in 1999, Dare 2b is a part of the Black family which also owns both Regatta and Craghoppers, focusing primarily on the production of ski clothing and accessories – which are sold in over sixty five countries across the world. Our range of Dare 2b products includes everything that you'll need to keep warm this winter. Including jackets, fleeces, trousers, base layers, gloves, hats, neck warmers and socks, make sure that each part of your body is protected from the cold!
We have just shy of two hundred and fifty Dare 2b products currently available. Included in this we have a large amount of products for everyone – with men, ladies, boys and girls all catered for!
With ninety-two products, jackets are the largest category inside of Dare 2b – and that's not including many of our ski jackets! One of our most popular jackets is the Wojtek Parka Jacket in fresh khaki (green). This jacket is so popular thanks to it being breathable and waterproof – complimented by its water repellent finish. As well as these two key features, the jacket also has a detachable hood, adjustable cuffs with magnetic closure as well as hand warmer pockets and high loft polyester insulation – which are both perfect for this time of year!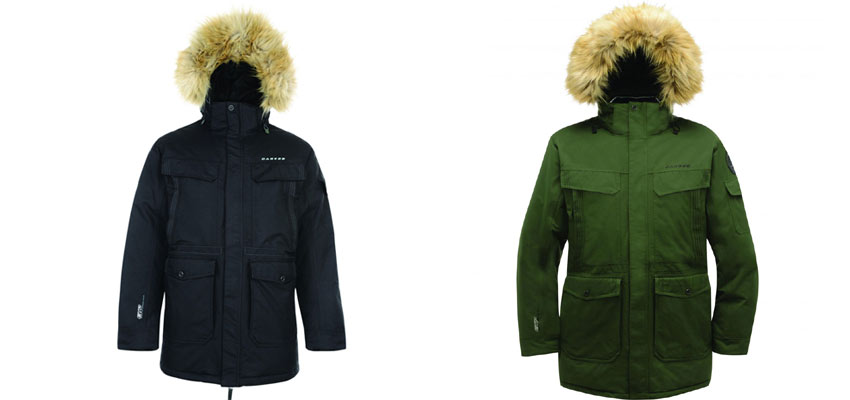 Fleeces are a key part of the layering system, either when you're on the slopes or if you just want to stay warm. We have thirty-three Dare 2b fleeces currently available in a wide range of colours – varying from black to lime green! The Resile fleece which is made from 170gm2 microfleece, has one brushed and one anti pill side. This fleece has two zipped pockets and is available in a choice of colours, which are: Skydiver Blue, Trail Blaze, Mosaic Blue, Trek Green and Black.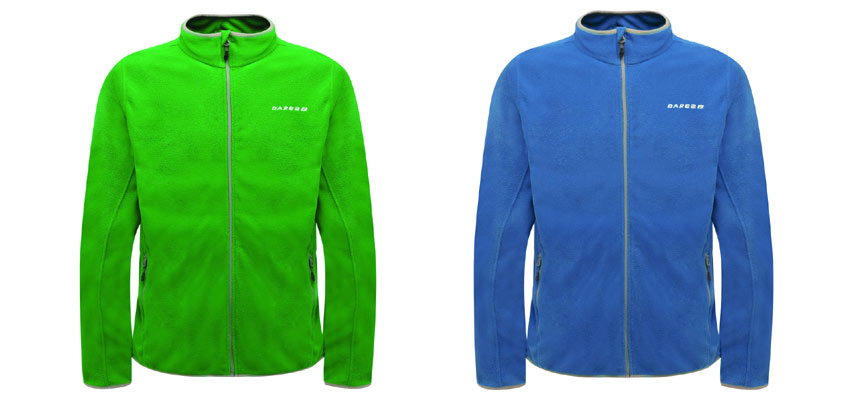 Our third most populated Dare 2b category is trousers! The Remark ski trousers are windproof and have a waterproof and breathability rating of 10,000mm and 5,000/m2/24 hours, respectively. Along with a water repellent finish, an elasticated waist, articulated knee design and snow gaiters, this pair really are a great option!
Everything that you'll need to keep warm this winter can be found in our Dare 2b range now – available now on our website at discounted prices. Orders over the cost of £50 receive free shipping. If you have any questions, please do leave a comment below or message us on Facebook or Twitter!