Autumn is my favourite time of year. Not only because it is just beautiful with the leaves changing colour, but when you get those sunny, cool autumnal days, it's perfect for heading out for a stroll through town and along the beach. I love being able to get all of my warm clothing out from storage and I've just got the perfect coat to add to my winter collection.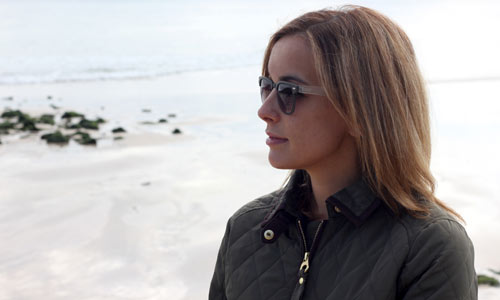 It's the Marchesa Quilted Jacket from Joules and I absolutely love it. I chose the Grape Leaf green colour as I felt it would suit the majority of my wardrobe (plus green is my favourite colour so it was an easy choice to make). The quality of the jacket is just great and as it is quilted in a diamond pattern, it feels so comfortable to wear for hours on end.
As you can see from the pictures, we recently went to St Ives, Cornwall. Although sunny, it was quite a chilly day. I was so pleased to have been wearing my new jacket as I remained surprisingly warm - it's not very thick, but I didn't feel cold at all.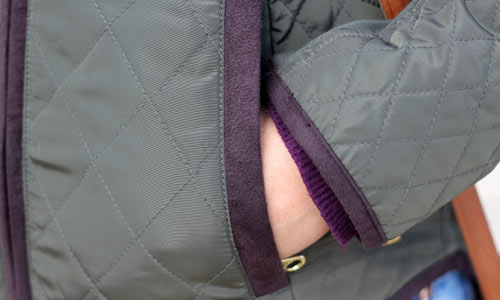 The jacket has these ribbed panels up each side and on each arm which help to make it a very flattering fit, plus the padding on both elbows really does give ease of movement too. The jacket kind of cinches in at the waist and the hem is curved making it neatly fitted and stylish to wear.
I really like the little details on this jacket such as the zips. They are a fantastic feature which stand out due to the gold colour, plus there is the embroidered Joules hare which matches this colour brilliantly. The horse print lining is also a fun addition and is a very unique touch. I love the brown material which lines the edges of the sleeves, the hem and the zips as it really compliments the green colouring of the jacket perfectly and adds a touch of class to it.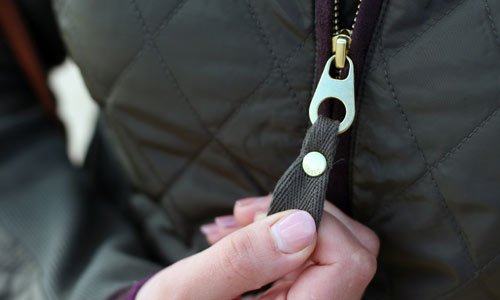 I haven't had the jacket for very long, but I have worn it every single day since I got it- for walks, going into town, and to work. It is the perfect outdoor item during this time of year as it is warm and it goes with everything- jeans, skirts, jeggings etc. The style is very fashionable and it looks both sophisticated and casual so would suit any outing.
Overall, I am so happy with this jacket and I already know it's going to be something I will continue to wear on a daily basis. It has this cool and casual look for days when wandering along the harbour side and browsing the high street. It's so stylish and is definitely a must have…an easy to wear item for my autumn/winter wardrobe for both work and the weekend.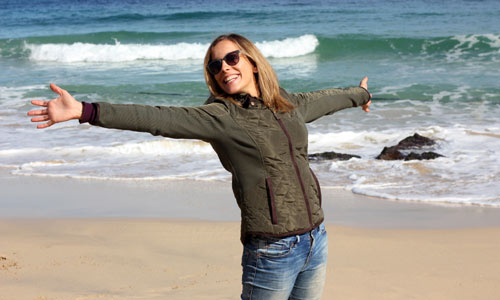 As mentioned, I love my new jacket so have been looking on the Outdoor Look website a lot recently. I have spotted some fab items to add to my Christmas wish list (yes… I know it's only October). My favourite is the Joules Womens/Ladies Coast Floral Print Waterproof Hooded Jacket which aside from the practicalities of being waterproof and having a hood – great to make sure the hair always stays looking good, even in the wet weather – the floral print makes this jacket stand out as a staple item for the winter wardrobe.
Outdoor Look really have loads of coats and jackets for all tastes. I would definitely recommend everyone checking out their range.