Bringing a sleeping pad when you're on a camping trip is a great way of making your sleeping bag more comfortable – acting as a mini-mattress. As well as increasing comfort, it also provides you with an extra layer of insulation – something which is well needed during those chilly winter nights!
But depending on the temperature, even the addition of a sleeping pad might not fully insulate you from the cold ground. To increase the warmth of your pad, and hopefully provide you with the extra insulation that you desire, try using your backpack!
Many backpacks have a foam back panel, which provides further insulation and padding. Unless you want to be particularly uncomfortable, unpack everything out of your backpack before you place it underneath your sleeping pad.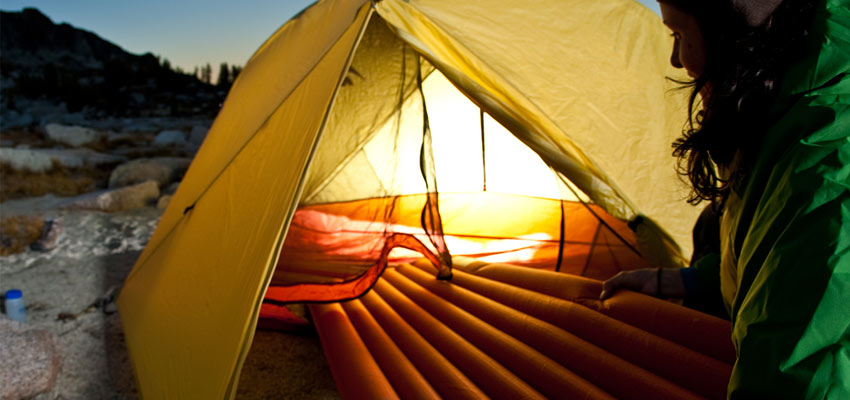 If you are larger than your sleeping pad, you could also use your backpack as a sleeping pad for the part of your body which doesn't fit on! One of the best things about this, is that you don't have to bring anything extra with you, as you'll always have your trusty backpack! In the summer you may even want to use it instead of a sleeping pad at all – sacrificing a little comfort for space!
You can find our full range of sleeping bags on our website now – available at discounted prices. Orders over the cost of £50 receive free shipping. If you have any questions, please do leave a comment below or message us on Facebook or Twitter!