Ever heard the phrase "No friends on a Powder Day"? Well, if there were any skiing enthusiasts, they would instantly get the phrase and know the value of it. This kind of cultural phenomenon for skiing communities means this is the right time to move to the mountain and make fresh tracks on the slopes.
Backcountry skiing is one of the ways to experience this thrilling activity away from the ski resorts. This snow-activity takes you through the forest, in the wilderness, will let you glide down the powdery snow, no marked tracks, and live the amazing winter setting.
Of course, the whole scenario described above sounds exciting, but living the moment is something out of the world, and if you've ever tried skiing, the activity will entice you to a whole another level. But there are a few things you need to know while backcountry skiing, especially if you love being adventurous. After all, safety and being cautious in any case is the priority.
Select Where you Need to Go
Whenever it comes to any adventurous tour or a trip, there are always some dream places in the back of our mind where we want to make it, no matter what. See if you have any such place in your mind and if not, look for the best ones and decide where you would love to take your skiboards and ski boots. If you're a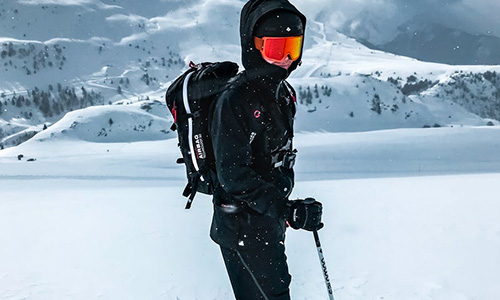 beginner, you can explore the places that are ideal for a beginner.
Find a Ski Partner
First of all, always remember that backcountry skiing means no ski patrol, which further means that you'll be on your own in any kind of event. Therefore, it is always advisable to get a ski touring partner who will be there for the rescue in situations like any injury or avalanche. It would be even better, if you have an experienced partner along, so you can also learn something new from them, thus apart for being safe, they can help you enhance your skills.
Bonking in the Backcountry is Not a Good Sign
Remember never bonk in the backcountry. Keep this in mind that your body needs a lot of calories to climb that hill and to keep it warm, so ensure that you're always well-fed while ski touring. If it's the warmer months, you can easily indulge in snacking, but you should always have food to consume on the move as it will keep the body warm and fueled up in cold days.
Hydration Bag is an Old Way Now
Staying well-hydrated is equally important when on tour. Hydration packs can be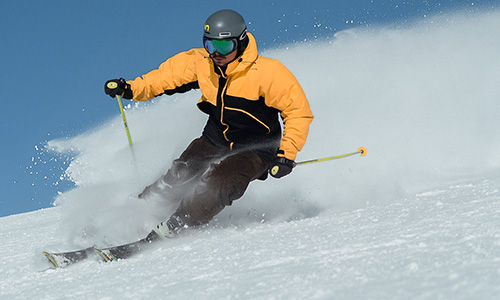 a great choice when it is the warmer month, but they can freeze up fast in the winter. People have tried many ways to keep the pack from freezing, but they are still to find a reliable way to do so. Thus, in such cases, forget about your old hydration packs and take bottle with a wide mouth instead, as it will only freeze the top of it. Pack your puffy coats with the hydro flask thermos and carry your favourite tea or hot chocolate along. Having something warm while on the move will keep you warm from the inside.
Get the Right Technique
To become more and more efficient in climbing, you should know how to perfect your uphill technique. For a pro tip, make sure you glide instead of a step. One of the most common rookie mistakes is when you lift your ski off the snow. Doing this will lower down your energy and will slow you down that will likely make you slip on the uphill. Learn from the trainer or your experienced touring partner about the right technique.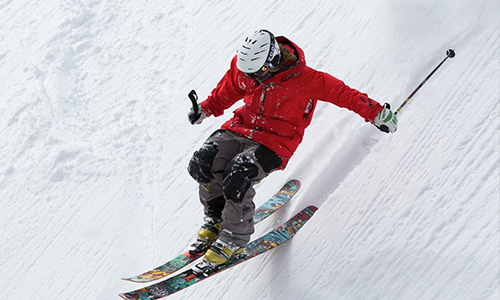 Besides these few important pointers, one should also known how their important gears work and learn some more tips on how they can face difficult situations like an avalanche. The activity is surely an exciting activity, but being aware and keeping some crucial things in mind can make it a much safer journey.