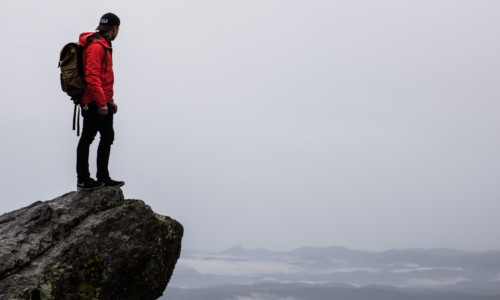 This is one of my favorite topics to bring up with hikers, especially because it adds an element of glamour to the camping experience. Let me walk you through the entire layering system and explore different angles of the hiking journey.
Pack the necessities and not the world inside your bag
Remember, you don't need to carry everything you own along with you on your trip. This is just one of your forthcoming adventures that you are undertaking, so keep in mind the location and the number of days that you are going to stay there. Also, sometimes it takes longer than usual to reach soaring heights, so bear in mind the weather conditions and that you might have to put a campsite temporarily on the way, keep the camp gear and several layers of clothing that you can keep as per requirement.
Base Layers are Important
Base Layers are those merino wool next-to-skin layers that absorb the moisture from your body. For example, if I want to carry one half-sleeve top with a full-sleeved T-shirt, and I'm wondering which one to pick, then I integrate both as they would then become three pieces of clothing rather than two separate layers. Base layers can be loose or tightly fitted, and most importantly they absorb the sweat when it's wet, and keeps you warm when it's frozen. I generally keep a long-sleeve and short-sleeve synthetic T-shirt, and tops in mid weight, which is comfortable enough for three seasons.
Light is right
Let me add this point of vests, here because an insulated and fleece vest will not only ventilate your arms during warm temperatures to avoid over-heating, but keep you moderately warm to suit the cool-to-very-cold weather. I would recommend that you invest in lighter layers which can be worn during a variety of seasons.
Water-resistant and Breathable Insulation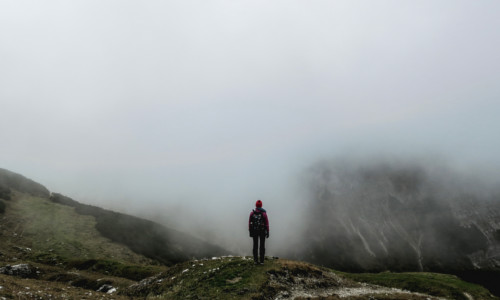 When I'm racing against the wind, I always pack Polartec Alpha and PrimaLoft based synthetic insulation that evaporates unnecessary moisture and dries quickly. These jackets and thermal wear are most preferred and helpful, in comparison to down jackets and fleeces, which are not breathable. Shell fabrics act as a repellent to drizzling as well, that adds to the protection of these clothes.
Sleeping Bag-cum-Puffy Jacket Combination
For a long time, campers have used backpacking gear which is multi-purpose, while reducing unnecessary weight from the bag. Carry a sleeping bag that doubles as a puffed-up jacket to swathe your body to the core with foldable and zipped arms and foot ends.
Geared up for Rains
The most suitable rain gear is the outerwear shell that protects you from the rain and is still quite breathable. A few examples are rain jackets, ultra-light rain shell and ultra-light wind shell jackets, and outerwear that repel rain yet keep your body warm and safe.
Accessories do Matter
Gaiters, gloves and hats are your best bet for accessorizing and keeping it stylish amidst frozen temperatures. Try these warmer accessories to cover your legs, hands and heads to protect them from getting dirty or cold blue.