Again it is that time of the year when we are expected to schedule a winter hike with friends. Hiking is an activity which one can enjoy throughout the year. If you intend to climb a high peak then you have to prepare for cold weather, deep snow and strong winds. Winter hiking can be as fun and satisfying as going out at more clement times of the year with the right planning and experience. Hiking is a perfect way to keep involved and safe during the colder months when you feel tempted to take shelter in front of the TV. It also provides physical benefits such as strength, balance and cardiovascular health, but spending time outside also enhances the mood and improves mental health.
Whenever you plan a winter hike, follow these tips so you can have a wonderful and enjoyable trip.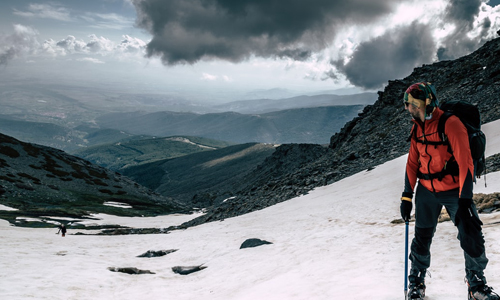 Plan a Healthy Food Diet
Before going on a fun winter hike, make sure you bring with you sufficient amount of food. It will drive you through the harder sections of the climb and will be a huge incentive for all the hard work. Make sure you have a healthy meal, packed with proteins and fats. Don't forget to pack some high-energy food, as your body uses all of your energy in low temperatures to keep it warm. So it's important to get a boost up instantly whenever you feel out of energy. In the end, pack a high-calorie lunch like tuna pasta or peanut butter sandwich along with coffee. This will help you get the warmth that your body needs. This is the best way to eat all your desired food without hesitation!
Don't Forget to Stay Hydrated
Don't forget to drink lots and lots of water. It can be very dangerous to be dehydrated at low temperatures. In winter you don't feel thirsty a lot, but your body works harder than expected to humidify the dry air at height and under cold conditions. Dehydration can also hasten the symptoms of hypothermia, frostbite and tiredness. So, make sure you are gulping in some water in small intervals.
Plan Everything and Be Ready!
When accidents arise during the winter season, the effects may be much worse than during the year's warmer seasons. Proper planning and thorough preparation will assist you to be ready for the unavoidable consequence. So look at this quick list, before starting your journey.
Early Start: We all know that daylight hours are limited in winters, so start hiking before sunrise so that you can use your day wisely. It offers you extra time that can be used to deal with delays that are not planned.
Weather Update is Important: Keep an eye on the weather forecast, as weather on the mountains changes every second. Knowing the weather of your day will give you a quick idea of what's to be expected.
Emergency Contact: Take your phone with you and make sure you have saved the emergency rescue contact. Keep your phone turned off to conserve battery for any emergency.
What to Pack: Since you are going on a snowy trip, don't forget to carry warm clothes with you. Other than this, keep cooking stove, lighter, emergency light, map, compass, sunglasses, blanket and other important essentials.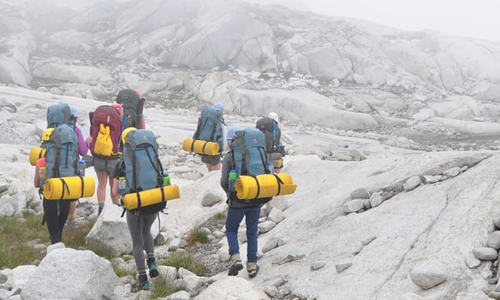 Learn the Basics
It's time to do some simple research to help you develop your thought skills and effectively handle the unpleasant or awkward situation. You should study your map so that you have an idea about which cliff to avoid, which way to take and other basic information. You can even use online hiker's sites to collect basic knowledge. The most important thing is to know how to use a compass because due to bad visibility, you could get lost. Other than this, learn how to send an SOS signal if you ever get in trouble.
Conclusion
If you are going for winter hiking for the first time, you should take guidance from expert hikers. It will help you get a snapshot of your journey and help you get more detailed knowledge. Follow the above advice, and enjoy your trip. Happy Hiking!