Going to take your children out to the first family hiking trip and want some valuable tips? Hiking can be quite a fun-filled experience if you want to explore the beauty and diversity of nature and enjoy quality time with your family. Check out some proven tips that will help you make the most of your hiking trip.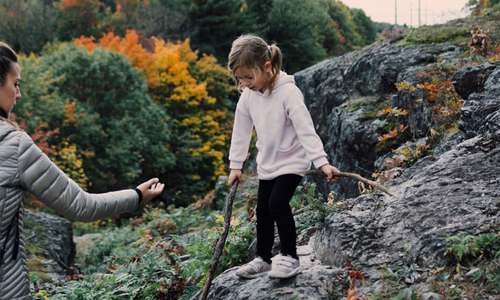 1) Prepare Well For the Hiking Trip
First things first: you should be well-prepared to have all essential items or accessories in a backpack before you set out. Check out whether your backpack includes water bottles, snacks, a first aid kit, waterproof jackets, map and compass and binoculars. It is crucial to check the weather beforehand and ensure that it is suitable. Get an ideal backpack for packing and carrying all essential hiking necessities. You can browse the site of Craveonline.com, a website to learn more about exciting travel stories from around the world and get reviews on backpacks for kids that could be used for hiking and for school.
2) Start Small
Your first family hiking trip should be all about getting a new experience and enjoying the adventure rather than traversing a long distance. Hence, you should make the walk easy-going and not too long or difficult for children. Pick a short trail with a great scenery that will enthrall your children and give them the opportunity to get up, close, and personal with nature. You can check out some leading sites like National Geographic, National Trust and National Parks to choose places for a good family hike.
3) Dress Suitably
Regardless of the simplicity of your hiking trail, it is essential that you and your family wear suitable clothes according to the weather and carry extra clothes in case there is a sudden change in weather. Also, wear a pair of comfortable hiking shoes.
4) Maintain a Slow Pace
Children are quite curious and they love to learn new things or explore new environments. So, keep a slow pace and let them discover new things as they walk. Educate them about Mother Nature and don't just focus on completing the hiking trail. Your children will love to go hiking again when they want to explore and learn more about nature.
5) Include Some Fun Activities in Hiking
It may turn out boring if children get to see only trees for miles and there are no fun games to be involved in. So, be prepared and include some group fun activities like a scavenger hunt or even I-spy. Fun activities will make the trip all the more exciting.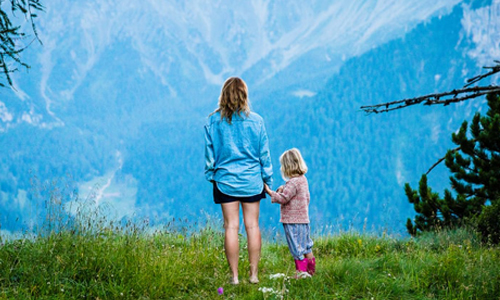 6) Capture Photographs for Memory
Take lots of photographs of the hike so you and your family have some beautiful things to cherish or savor from the trip for a long time. Your children can make a digital photo album of their family hiking trips.
7) Keep Environment Safe and Clean
It is essential that you don't spread litter and teach your children to maintain cleanliness and safety of the environment. You should take all rubbish to your home or dispose them in the dustbin where they should be.
Make Your Trip More Enjoyable With These Tips
These are some proven tips that will help you make your family outing more enjoyable and fun-filled. Ensure to follow them literally and experience a wonderful trip with your family.