Keeping oneself warm and dry in icy weather is extremely important. I learnt this the hard way last year, when I went for skiing with my friend without wearing appropriate clothing. While skiing on a hill, I fell down and some snow seeped into my garb, which later spread all over my body. Slowly, I felt myself fading and I was later diagnosed with hypothermia.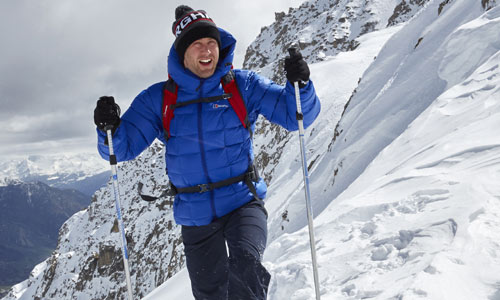 At that time, I learned about layering from veterans over there. They told me how inappropriately I was dressed and how lucky I was to recover well after getting hypothermia. Since then I have researched heavily, and I am proud to say that now I am quite an expert in finding the right layering solutions for myself and my family.
Your guide to warm comfort on a snowy excursion
First of all, I would like to clarify that layering is not for making a fashion statement. It is specifically needed for protection against cold and you need to know how your body reacts to cold before selecting your apparel. Generally I advise three layers, but for people who feel extremely cold when they go out in freezing conditions, the number of layers can be increased to four.
1. For the first layer, I recommend something made in silk, merino wool or polyester. These fabrics are not too heavy but still provide breathability, and have moisture-wicking property. By wearing this base layer, you will not only feel the warm comfort but also keep your body dry.
2. Second Layer may vary depending on your preference for 3 or 4 layers. This mid-layer should also have moisture-wicking capability along with breathability in the fabric. I wear polyester and merino wool pullovers myself as my mid-layers, and I recommend that you also opt for something similar.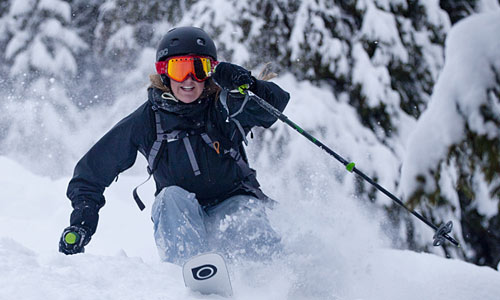 3. Third Layer should always be an insulating layer. If you are skiing in warm conditions or if you are wearing an insulated jacket, then you can avoid this layer. But if the weather is cold and windy, this layer will play a pivotal role in keeping you warm. Heat insulation stops the flow of heat from hotter to a colder body. Hence, this layer will help your body in keeping the heat accumulated in your first two layers and prevent it from escaping outside. If you are wearing an insulated pant as your final layer, then you do not need to buy additional insulating bottoms for layering.
4. The task of layering is incomplete without the final layer. As you have the option to wear 3 or 4 layers according to your preference and surroundings, I would like to call it the final layer rather than the 4th layer. It is imperative that this layer should be at least highly water-resistant or completely waterproof, and breathable. This final layer may or may not be insulated but it needs to be easily removable, so that you can take it off as the temperature rises.
Wearing the right amount of layers made in the correct fabric is essential for a wonderful experience on snow. Be ready for cold weather with the right layers and ski with confidence, without worrying about the cold.