How to Have Fun While Camping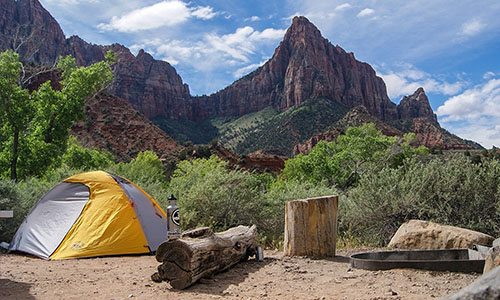 Camping can be fun with friends and family. But inadvertently you are bound to get bored at some point of the time. Chasing away the boredom by introducing activities and games to the camping can make it worth a while. Below you will find different ways to keep yourself occupied during. These are:
Camping Activities During Daytime
Camping can be both tiring and relaxing. On one hand, it gives you the chance to explore the vast lands, on the other hand, treading on such lands can end up making you feel lethargic and wearied by the end of your trip. However, all of this adds to your ways of staying fit and reducing calories. Be it the chopping of wood for the bonfire, a hike up the mountains, playing beach volleyball, or canoeing on the beach water, you are not going to miss your gym days. These activities can help you keep up with the healthy and active regime you follow otherwise. One can go for cycling if you have a rented bike, or simply go for rock climbing and bouldering during the day.
Camping Activities During Nighttime
Camping doesn't have to do with fun during the day. The sun might set but the show can go on. In fact, nighttime can be the best time to engage in fun and exciting games. However, one has to cautious of the wilderness around to avoid running into a dangerous situation. Lighting a campfire near your camp is the ideal thing to do. Not only does this shoo away the wild animals, but it can be a great way to relax and chill with your family. Play games like counting the stars, identifying the constellations etc. If you have your telescopes and binoculars with you then that can surely add to the fun. You can even step out and hunt for nocturnal animals.
Explore the Water Bodies
If your campsite has a water body nearby, then you make great use of this opportunity. With proper research and guidance, you can go kayaking, fishing, boating, paddle boarding, canoeing, swimming, surfing, or even whitewater surfing. Make sure you carry proper gear before indulging in such fun activities.
The Winter Camping Fun
Winter camping has its own perks. There might be challenging due to the biting cold weather out, but the chances of getting bit by bugs and mosquitoes reduce drastically. Stuffing the right equipment and gear in your backpack can make your winter camping experiences memorable. If and if there isn't snow, does not matter. You can engage in activities like ice-fishing, snowshoeing or cross-country skiing. Kids can go looking for animal tracks in the snow or can also make igloos and snowmen.
Fun Inside The Tent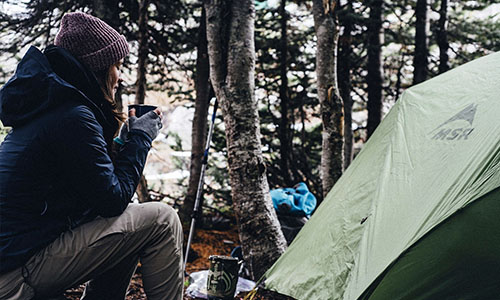 Camping certainly is fun, but there are times when staying inside the tent is the only option you have. Rains and bad weather can force you to cancel all your outdoor activities. There is no need to get disappointed in such cases as you can opt for playing board games with friends and family. Other alternatives are - reading, playing music, watching online videos and movies, engage in crafting and DIY projects or simply knitting. Children might love colouring and sketching.
Fun for Kids and Adults
Camping games are not for a set of kids or adults. There are, however, different camping games and activities for different age groups. Below are a few ideas that can be explored to keep kids entertained. These are:
- Painting rocks
- Scavenger hunt
- Go Bear hunting
- Outdoor kitchen play
- Make mud pies
- Climb trees
- Nature art and crafts
As a parent, you can make the most of this time and teach your kids how to set up the camp and keep it clean under your supervision. Encourage your kid and boost their sense of confidence by giving them responsibilities. Making them aware of the survival skills is another task that can be taken up to spend some valuable time with your kids.
Going to camps in large groups is fun when you are carrying a variety of board and card games along. Just sit around the campfire with your folks and enjoy the night by engaging in some outdoor fun. My all-time favourite is:
- Ladder Toss
- Man Hunt
- Charades
- Horseshoes
- Corn Hole
- Mafia
Things to Remember
While you might want to stuff your bag with a lot of board games, it is essential to keep a few things in mind. Like for instance, it is important that you plan well and ensure that you have packed all the gear and clothing required. If you wish to go fishing then better get your permit along. Similarly, if hiking is on your mind, then consider the temperature and climate of the region and the difficulties you might encounter on such a trail. Another thing that is not to be ignored is a full-fledged backup plan. Be polite, be efficient, have a plan to enjoy everything you find. You might never know what the conditions might turn out to be when you are amidst the wilderness.