Urban hiking has become a new trend among youngsters as cityscapes, with their tall buildings, huge boulevards, and narrow winding passages, provide a great backdrop for exploring the outdoors. A fusion of ancient and modern awaits the explorer of the urban environment. Every weekend, people who are pro hikers, fitness buffs, or individuals who want to get lively are out on the roads on their urban trail.
Have a Plan
To maximise what you may get out of the experience, a flexible and easy-to-follow plan is essential. Working out a direction and knowing how far you'll be able to trek is critical particularly if you're building up your fitness level or have a weekly fitness goal to achieve. Sometimes, despite the planning, it is still possible to get lost, especially if you are navigating a complex web of roads. Do not allow this to stop you from exploring, as in a metropolis you are never away from civilisation and a rescue plan in the shape of a bus or a train service is always available. If nothing is available, getting a taxi is always an option.
Have the Right Clothes and Footwear
Experienced hikers recognise their need for comfort, and always have a robust set of clothing and footwear for all weather conditions. Everyone is aware of how exercising increases your temperature, but equally, when you slow down it is able to come down to be cold. In that case, shivering can ruin your enjoyment as easily as overheating can. So grab your layers as well as a water-proof outer shell.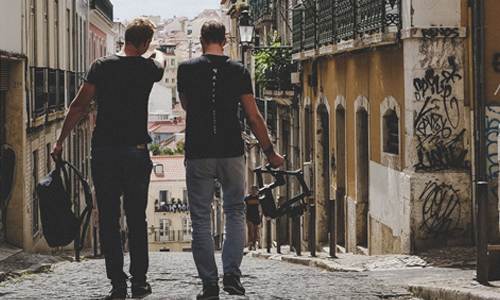 You probably won't need any heavy-duty hiking shoes for these trails as ordinary trainers or path footwear will be sufficient enough to help you spring up flights of steps and cushion the urban jungle's concrete.
Make Yourself Aware of the History of Place
To make your trail more interesting, you may read the history of your trekking route before you move. Nearly all cities and towns have a long and charming history you may want to look at and get information about. All those old buildings with a rich history will give you an enriching experience on your trail. It will get your imagination racing and your heart pumping as tons of mental stimulation can be derived from these trails with benefits of physical exercise.
Explore the Cafes and Restaurant
A city can simply serve as a massive playground just ready to be explored and there may be something for each person, be it young or old. There are a few wonderful advantages to city trekking which you do not get in the rambling nation-state in quite an identical way. Cafes, restaurants, and numerous pit stops may be dotted alongside your direction and offer a welcome refuelling point, especially on longer hikes.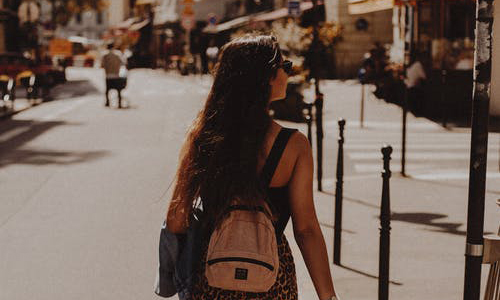 Research about these restaurants and cafes and devise your sampling of a number of the culinary delights every city and town has to offer. Although try not to have a heavy meal as it will hamper your appetite for hiking and you may end up staying in the restaurant longer than you wanted.
With these simple tips, you can enjoy your hiking trail to the fullest. Along the way be mindful of the environment and follow green practices. Have your friends or any companion join you on these small adventures of exploring along with exercising.